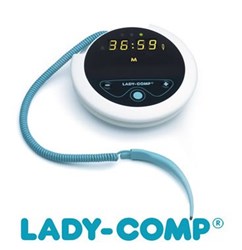 I have had my Ladycomp for nearly 10 years and it has been very reliable as a method of contraception except for the two times when I wanted to get pregnant - both times I conceived during the first month of trying. Would really recommend Lady Comp?
London, UK (PRWEB UK) 28 January 2014
The newest research made by Lady-Comp UK indicates that in 2013 there was a significant increase in the use and popularity of the natural methods of contraception and family planning.
One of the reasons for an increasing popularity of natural family planning is women are acutely aware of the implications and negative consequences of taking hormonal pills and using IUDs (coils).
Today, women are more confident in making decisions regarding their fertility and can be empowered by knowledge about it. By letting their cycles run their course and pinpointing their peak fertility, women can use such knowledge to try to achieve pregnancy or to naturally avoid it. By learning about and working with one's cycle - rather than fighting against it - they can take control of their fertility and plan their lifestyle accordingly.
Thus, the Fertility Awareness Method (FAM), also known as Natural Family Planning (NFP), frees women from needing to deal with unnecessary side effects and problems that may arise from trying to control their cycle artificially
Hormonal intervention: why it is a problem?
It may come as a surprise that the birth control pill, despite its popularity, is actually discontinued by as many as 50% of women who begin taking it before the end of the first year of use. Why? Many are left feeling disillusioned by the drug's promise of regulating their cycle with only minimal side effects.
Certainly, each woman's reaction to drugs is unique and varies. But some common reasons are the unpleasant side effects of depression, decreased libido, increased appetite, breakthrough bleeding, and increased risk of developing blood clots or breast cancer.
Additionally, many fertility experts (including doctors) are concerned about the fact that women often are not informed that the birth control pill can cause an chemical abortion as well as prevent pregnancy. Despite the hormones' ability to prevent the release of eggs, sometimes a "breakthrough ovulation" takes place.
A woman can still conceive a baby (embryo), who because of synthetic hormones cannot attach to the uterine lining and is aborted. The pill's third mechanism is to change the lining of the endometrium, which creates a hostile environment for a newly created human life.
The similar and even worse mechanism works in case of IUDs (coils), like Mirena, where one of the mechanisms incorporates a physical intrusion to prevent implantation of already conceived baby (embryo).
The benefits of fertility awareness
There are a plethora of benefits for women who decide to learn their bodies' natural rhythm of fertility. By tracking the various signals of their cycle, women can identify their peak fertility and use that information to try to conceive or to avoid a pregnancy.
Fertility awareness puts the responsibility of family planning on both partners, requiring cooperation and a commitment to working with the woman's cycle.
Couples who have used fertility awareness as a method of birth control have reported better communication in their relationship. As an additional benefit, women who track their cycles will also soon be able to predict with great accuracy their days of menstruation.
Roadblocks to Fertility Awareness Methods and a solution
Despite of great benefits of natural family planning (NFP), a common turn-off of the fertility awareness methods is either lack of fundamental knowledge about women's fertility.
Fortunately, there are aids available for women wishing to use fertility awareness and natural family panning to achieve or avoid a pregnancy. One of these is the natural birth control monitor Lady-Comp and its sister fertility monitor, Baby-Comp.
These monitors essentially do all the hard work and "remembering," while users reap the benefits of letting their cycles run their course free from artificial hormones or devices, so now – without excuse - every woman can plan a family without any contraceptives and side effects.
They compute users' individual daily temperatures with data gathered from over 700,000 menstruating women to pinpoint each user's unique fertile times, even for irregular, long or short cycles. For those trying to avoid a pregnancy, the red light (indicating peak fertility) tells you when to abstain or use a barrier method.
For those seeking to become pregnant, the Baby-Comp device helps one monitor peak fertility in an unobtrusive way. Many couples are not infertile at all, but simply incorrectly pinpoint their fertility windows, assuming all women ovulate around day fourteen— an error Baby-Comp can quickly help correct.
Baby-Comp also registers if you don't ovulate or if you have a hormonal imbalance responsible for potential miscarriages (yellow body dysfunction). According to scientific trials of these products, they boast premium 99.3% accuracy, which is equal and even higher than popular invasive contraception and any one-off ovulation predictors (for those who want to become pregnant).
Conclusion for every health conscious woman:
The newest research indicates that women are more proactive in their approach to family planning, including understanding the risks of hormonal and invasive methods and the benefits of fertility awareness and natural family planning. Such knowledge is proven to yield confidence and power for women seeking to work with - rather than against - their menstrual cycles.
Please visit http://www.lady-comp.co.uk for more information, clinical test results, and studies.
About Lady-Comp:
Lady-Comp UK is the only authorised distributor of Lady-Comp® for the UK and Ireland – the most effective fertility & natural birth control & family planning computer available on the market.