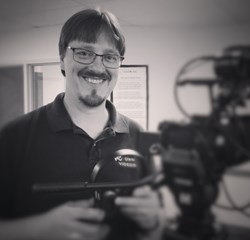 ...We learned that 1-2 minute web videos were only about 20% of what customers were actually looking for...
Southampton, MA (PRWEB) January 29, 2014
Growth and change isn't always linear. The old adage still applies - take one step back to take two steps forward. That's exactly what eTown Videos decided to do when it took their video production business and restructured its business model to meet new client demands. eTown Videos, a Southampton, MA based video production company reinvented itself from a SMB web commercial producer to full service video production house. The appetite for online videos continues to be insatiable - but not only for marketing and promotional videos. Today, eTown Videos creates a large variety of video productions from dance recitals, medical training videos, live events, and product demos.
Over the past two years, eTown Videos has increased its video solution offerings beyond two minute web video commercials to expand its brand. "Through valuable customer feedback we learned that 1-2 minute web videos were only about 20% of what customers were actually looking for. We now offer video production and videography services that include everything from dance recitals, fundraiser videos, technical training videos, promotional and marketing videos, to filming live corporate events", explains Sven Kielhorn, Creative & Marketing Director for eTown Videos. eTown Videos supports its fast growing video business by adding video specialists to its creative network which include voice-over talents, professional script writers, videographers, video editors, and computer animators. eTown Videos provides video production and videographer services in the Greater Springfield, MA area, as well as all of Western Massachusetts and New England.
eTown Videos is inviting visitors to explore its new website at http://www.etownvideos.com. The site includes extensive video production and videography information to help clients understand eTown Videos' media solutions. The company offers video creations across many sectors including corporate, academic, and non-profit organizations.
The new website has been designed to provide a simple, fun, and user-friendly experience with improved navigation and functionality. The site is compatible with today's desktop browsers (e.g. Firefox, Safari, Chrome, Internet Explorers) and also across mobile devices. Web visitors and customers can access detailed video production service information, eTown's popular blog, an innovative video portfolio, and video production pricing packages. Users also have the option to share video samples and blog posts across all major social media sites.
One of the highlights of the website is the new video portfolio view in the "Our Work" section. The portfolio highlights eTown's impressive body of work with a simple and fun animated navigation for the user. "Our newly designed website gives our clients and visitors richer online content which is very easy and fun to navigate and share with others", says Sven Kielhorn.
Users may share videos and pages that interest them with others across Facebook, Twitter, LinkedIn, Pinterest, and Google+.
About eTown Videos
eTown Videos is a full-service video production company founded in 2006. eTown Videos has extensive in-house capabilities to produce professional projects for their clients. Their process is scalable to suit the needs of any company. Whether the project is small and requires a single videographer or a client needs a full-scale video production team, eTown Videos can bring the right video production resources together.