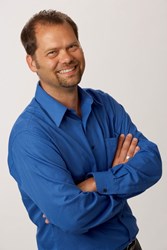 We have a great team in the UK and I am excited with the opportunity.
Colorado Springs, CO (PRWEB) January 30, 2014
Cherwell Software today announced that Matt Neigh, who joined Cherwell Software in 2007, has been appointed to the director of EMEA sales to further establish Cherwell Software's significant success in the United Kingdom and EMEA. Formerly serving as Cherwell Software's technology evangelist, Matt Neigh has been instrumental in the growth of Cherwell Software and the ITSM industry's understanding of Cherwell Service Management® (CSM), the company's popular ITSM solution. A frequent industry speaker and author, Neigh has been a principal contributor in acquiring numerous large accounts in the last seven years, including its first customers.
Neigh moved to the U.K. in January 2014 to further advance Cherwell Software's reach in EMEA following its successes with many top companies in Europe including University of Wolverhampton, British Heart Foundation, and Otto Group. "Cherwell Software experienced unprecedented growth globally in 2013," said Neigh. I'm looking forward to working side by side everyday with our fantastic U.K. team to build on their success and further boost our presence in the EMEA region."
To request a demo of Cherwell Service Management, visit here.
About Cherwell Software
Cherwell Software builds Cherwell Service Management® (CSM)—the award-winning IT service management (ITSM) software—as well as extraordinary customer relationships. Recognized by both Gartner® and Forrester®, CSM is an affordable, easy-to-use, and flexible ITSM platform you'll never outgrow.
Founded by some of the industry's most notable leaders, Cherwell Software began with simple goals: to make help desk software we'd want to use and to do business honestly, putting customers first. Cherwell Software is one of the fastest growing IT service management software providers through its corporate headquarters in Colorado Springs, CO, USA; EMEA headquarters in Royal Wootton Bassett, UK; and a global network of expert partners.