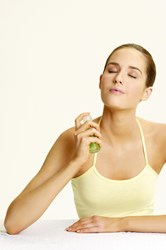 More and more people are recognizing the true value of probiotics.
Miami, FL (PRWEB) January 28, 2014
On January 27, 2014, Probiotic Action released a statement regarding patients using doctor recommended probiotics as a complement to their antibiotic treatments.
As reported on ParkerPharmacy.com, a recent study conducted in Britain by the Primary Care Society for Gastroenterology (PCSG) "suggests that patients who are given information about the impact of antibiotics on the gut and the option of probiotics before being prescribed antibiotics are far more likely to complete the full course…Doctors quizzed in the survey say that at least half of patients who are told about the workings of gut microbiota and how probiotics may help are likely to complete a course of antibiotics, compared with just a third of patients who are not given this information by their GPs."
Probiotic Action spokesman Fernando Perez lauds the study, saying, "This study, as the article indicates, proves that more and more people are recognizing the true value of probiotics. But what the article doesn't say is why people are more willing to complete the regimens. Antibiotics destroy both good and bad bacteria in the human body. By keeping the levels of healthy bacteria at a constant rate while destroying the bad bacteria, these patients are probably seeing better results than they normally would when taking only the antibiotics. People like results and that combination likely gives them the results that they're looking for."
Perez continues, "For us, probiotics provide the best natural acne remedies available. For others, a probiotic regimen will help them get healthier. As public awareness of the health benefits of probiotics increases, patients can experience better recovery rates while taking both probiotics and antibiotics. Hopefully this study can help make people aware of the benefits of taking probiotics while on antibiotics and we'll see less repeat patients in their doctor's offices."
Probiotic Action, a pioneer in natural acne treatment, follows all probiotic-associated products to collect information in order to help educate the public on the power of probiotics for skin care and overall health. For more information, please visit ProbioticAction.com.