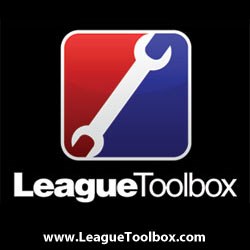 Tampa Bay Baseball League is thrilled with LeagueToolbox.We just completed our registration and it went off without a hitch.
(PRWEB) January 28, 2014
"We just launched our brand new multi league interface and we are very excited about it," LeagueToolbox admin Chris Christie commented.
"Leagues can easily manage all of their Leagues from one place. All registrations flow nicely into the main Organization while still being separated from League to League."
"Each League can manage their own data without affecting or having access to the other Leagues in the Organization."
"Multiple leagues and sports are not a problem. Each individual League is assigned as a particular sport. Organizations can have an unlimited amount of Leagues under their control from any mixture of sports." Christie mentioned this was one of the most sought after improvements from their customers. "Registrants (Players) that play in multiple sports can be identified at the Organization level."
"ONE database for an entire Organization! LeagueToolbox simplifies management across multiple Leagues. Fee, Registration and League Management are all powerful tools at league's fingertips."
And now with their recently launched mobile app, life for league admins just got easier.
"Our app is easy to download. The "LeagueToolbox Game Day" app is available in both the Apple and Android App stores. League Members will use the same email and password to access the mobile app as they used to register their league." Christie said this was something that leagues have really taken advantage of to communicate with their players, parents and or officials.
"View any Schedules, Results, Standings or Team Contact Info of any Leagues using the LeagueToolbox app. The LeagueToolbox Game Day app is very easy to use and will keep everyone connected with the League from anywhere."