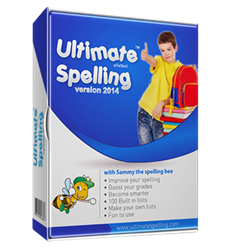 New reading ideas that will nurture a love for reading and literature in the children they have under their care.
New York City, NY (PRWEB) January 30, 2014
eReflect, parent company of Ultimate Spelling™ software, has just published a handpicked selection of its top six recommended picture books for ages 1 to 17. The list was composed after careful consideration of many picture books, children's board books, and books for early readers. With this list eReflect wishes to provide teachers and parents with new reading ideas that will nurture a love for reading and literature in the children they have under their care.
The spelling improvement software developer recommends the book "Pat-a-cake" for toddlers. This picture book by award-winning writer Mary Brigid Barrett has illustrations that were created by LeUyen Pham, New-York best-seller illustrator of "Grace for President." The board book takes the traditional nursery rhyme and gives it a fresh take that will satisfy both parent and child. For children aged 3 to 5, eReflect recommends "Ed and Ted and Ted's Dog Fred," a spelling-improvement book which introduces young readers to the nuances of English language spelling patterns and unpredictability. Its approach to spelling awareness and spelling improvement is subtle, ensuring that the child does not feel overwhelmed by the complexity of spelling but is engaged with the plotline and vivid illustrations, by artist Terry Denton.
Another book eReflect recommends for teenage readers is "Buzz: 5" by Ananth Panagariya and illustrated by Tessa Stone. The book features spelling bee outlaws and street-level spelling bee competitions that have the protagonists spelling obscure words in order to defeat the Spelluminati. eReflect's recommended 2014 picture books list is designed to cover all tastes and ages. The books increase spelling awareness mainly through implicit teaching and through imaginative illustrations and plots.
Teachers, homeschooling parents and parents more generally will find these recommendations useful, eReflect hopes. The Ultimate Spelling™ developer also welcomes comments and recommendations by parents and teachers who have already used these books or others in teaching spelling to young readers, so that the wider Ultimate Spelling™ community can benefit from hearing about them.
For more information about how Ultimate Spelling software can improve spelling performance for you and your family, please visit the official website at http://www.ultimatespelling.com.
About Ultimate Spelling™
Ultimate Spelling provides a modern and easy to use spelling software that has been designed with one goal in mind – making children want to learn.
It is a fast and easy way to master even the most complicated spelling, without the need to write long lists or complete boring tests.
In fact, Ultimate Spelling provides more than just spelling help. It is a complete educational resource that boosts all level of a child's literacy.
Containing a personal computer tutor, Ultimate Spelling is the most realistic step-by-step guide to flawless spelling ability.