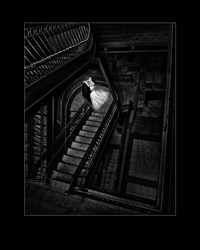 It was an absolute honor to be a finalist for Team USA in this competition
Carmel, Indiana (PRWEB) January 29, 2014
While the country's finest winter sports athletes gear up for the Sochi games, Carmel photographer, Jim Wyant, recently represented Team USA in a competition of a different kind.
One of Wyant's images was selected by an international panel as a finalist in the wedding category at the first-ever World Photographic Cup (WPC). The event was held Monday, Jan. 13, at Imaging USA in Phoenix, Ariz.
"It was an absolute honor to be a finalist for Team USA in this competition," said Wyant. "It's a dream come true to be able to represent my country; I never imagined I would have the opportunity through photography."
Wyant and Team USA went up against stiff competition—the best photography from 21 other countries—at the inaugural event. Team USA narrowly defeated Team Australia by one point and third-place Team Portugal by two to capture the cup.
The WPC was founded as a cooperative effort by The Federation of European Photographers (FEP) and Professional Photographers of America (PPA). Its singular goal is to unite photographers in a spirit of friendship and cooperation.
Each country was represented by only one team, which submitted up to three images in each of six categories: Portrait, Wedding, Commercial (including advertising, architecture, industrial, fashion), Illustrative/Digital art, Reportage/Photojournalistic and Landscape.
The judging was performed blindly by an international panel of 15 jurors, meaning they did not know which country an image had come from. The panel chose 10 finalists in each category and then awarded gold (five points), silver (three points) and bronze (one point) medals to the individual creator in each category. At the end of the competition, Team USA had amassed the most points to win the 2014 WPC.
Entries for Team USA were chosen by PPA at the International Photographic Competition (IPC) last August in Atlanta.
Jim's winning photo was taken of Jacob and Heather Rich at their wedding reception at The Mill in Noblesville, Indiana. Adding a loving couple to the drama of the stair case made a stunning image. Jim was also awarded two loan collection awards at the 2014 PPA print competition.
Being well known for his portrait, family and high school senior photography, Jim also offers professional photographer classes. His upcoming class will be included in the schedule at Winona. "I look forward to the opportunity of sharing with photographers at the Indiana Winona School of Photography. As a teacher it is a great opportunity to give back to the profession that I enjoy so much", stated Wyant.
The Winona School of Photography will take place at Brown County State Park in Nashville, Indiana from June 22nd through the 25th. Additional information and registration can be found on their website, winonaschool.org.
Although Jim's recent award was for his wedding work, he is also well known for his photographic art in scenics, nature, and architectural art. Offering a beautiful variety of collectable art pieces in his Gallery at 240 E. Main Street in Carmel, Indiana and also on his gallery website, wyantgallery.com.
To schedule a unique portrait for a family, high school senior or individual, Wyant Photography can be reached at (317) 663-4798.