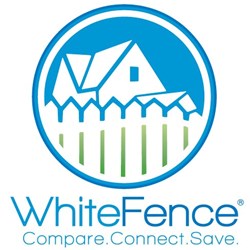 Houston, TX (PRWEB) January 28, 2014
As the biggest professional football game of the season approaches, consumers are preparing for their viewing parties. The focus of these parties is sure to be the big screen TV. All their friends and family will spend most of the event glued to it. For those hosting an event centered on viewing live sports, the TV is the most important part.
Besides playoff football, the CES convention has quickly come and gone, leaving the consumer with a ton of information about the new televisions that will be produced this year.
The combination of both events makes a strong case for a consumer to think heavily about the purchase of their next television.
Here's a quick overview of WhiteFence.com's ultimate buying television guide for 2014:
Research - Conducting online research, finding the best retail pricing, and conducting research by word of mouth.
Plasma vs. LCD - The pros and cons for each of the major formats.
LED TVs - What's the difference, and what are the benefits?
3D TVs - Just a fad, or here to stay?
Smart TVs - How to extend the viewing experience with a Smart TV.
Curved TVs - The lowdown on the hottest item at CES.
4k or Ultra HD TVs - What does the big sticker price get the consumer?
Retail Store Shopping - The best tips for buying in store.
Consumers can view the full ultimate buying television guide for 2014 here.
About WhiteFence.com
WhiteFence.com is a free service that helps homeowners and renters compare, connect and save money on phone, internet, television, electricity, natural gas, and other home services. By simply entering a street address onto the secure site, people looking to save money or start new service can find the most comprehensive list of plans available for their specific address from over 300 nationally recognized partners. As a trusted home service shopping source for 20 million people annually, WhiteFence.com makes it easy to establish service directly on the site in a few simple steps. WhiteFence.com is an Internet Capital Group partner company. WhiteFence.com is headquartered in Houston, Texas. For more information, please visit WhiteFence.com.