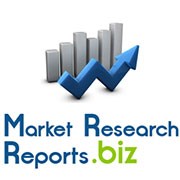 Albany, NY (PRWEB) January 28, 2014
China Corn Deep Processing Industry Report, 2013 - 2015
In recent years, the production capacity of corn deep processing has seen rapid expansion in China, and the output of corn starch particularly as the main intermediate of the industry has presented robust growth. In 2012, China's output of corn starch registered 21.223 million tons, a 1.9% rise from a year earlier and a substantial increase of 25.9% from 2008, and with a higher growth rate than corn output.
Browse Complete report with TOC:
http://www.marketresearchreports.biz/analysis-details/china-corn-deep-processing-industry-report-2013-2015
The corn deep-processed products in China are dominated by starch & starch sugar, alcohol, glutamic acid, lysine, citric acid, etc; and the products like corn oil and polylol arouse growing attention. Yet, there is a shortage of investment into such products as modified starch and methionine. In a bid to adjust industry structure, Chinese Government carries control on total production capacity of the products like alcohol, sodium glutamate and citric acid, and promotes the development and application of the products such as amino acid (excluding lysine and glutamic acid), polylol, and functional fermented products.
During 2008-2013, the gross margin of Chinese corn deep-processing enterprises kept at 10% or so, a figure not quite high, and with lower added value than the foreign products of the same kind. In the period since 2011, the net income of listed companies in China corn deep processing industry without exception dropped as exposed to global economic situation, prices of raw materials as well as adjustments in industrial policy, etc.
To Download Sample Report Visit http://www.marketresearchreports.biz/sample/sample/185784.
To cope with predicament, parts of Chinese enterprises have made progress in the development of the products with high added value. China Starch tapped into modified starch business in 2012, and its revenue from such operations in H1 2013 took a rising proportion from 0.6% to 6.7% of total revenue. As a leader in Chinese gourmet powder (sodium glutamate) industry, Fufeng Group began to conduct small-variety amino acid business in 2010, and in H1 2013 its revenue from threonine and branched chain amino acid accounted for a share up to 3.9% of total revenue. Longlive Bio-technology, which is a leading enterprise in new-type starch sugar, generated more than 50% of its revenue from functional sugar during 2008-2013, and the gross margin of functional sugar remained above 40%.
It is anticipated that the operating revenue of corn deep-processing enterprises will maintain growth momentum but see a fall in profit level from 2013 to 2015. From 2015 as estimated, the profitability of corn deep-processing enterprises will be improved to some extent.
Latest Reports:
Operating Room Equipment Market (Operating Tables, Operating Room Lights, Surgical Booms, Operating Room Integration Systems and Surgical Imaging Displays) - Global Industry Analysis, Size, Share, Growth, Trends and Forecast, 2013 – 2019: http://www.marketresearchreports.biz/analysis-details/operating-room-equipment-market-global-industry-analysis-size-share-growth-trends-and-forecast-2013-2019
This report studies the current scenario as well as the future market potential for operating room (OR) equipment, globally. The major operating room equipment types studied in this report are operating tables, operating room lights, surgical booms, operating room integration systems and surgical imaging displays. The market for these equipment have been extensively analyzed on the basis of factors such as product types, technological developments, pricing and availability across various geographies. The market size and forecasts in terms of revenue (USD million) for each of these equipment categories have been provided for the period 2011 to 2019, considering 2012 as the base year. The report also provides the % compounded annual growth rate (CAGR) for the market for each segment for the forecast period 2013 to 2019.
The global market for operating room equipment has been segmented geographically into four regions, namely, North America, Europe, Asia-Pacific and Rest of the World (RoW). The market size and forecast for each region has been provided for the period 2011 to 2019 along with the CAGR (%) for the forecast period 2013 to 2019. The study also includes qualitative analysis of the competitive scenario in various countries of these regions. The market overview section of the report comprises qualitative analysis of the overall market considering the factors determining the market dynamics such as drivers, restraints and opportunities, along with the Porter's five force analysis and market attractiveness analysis.
To Get Sample Copy Of This Report: http://www.marketresearchreports.biz/sample/sample/177010.
The report also includes a section on the competitive landscape of the market, wherein the market share analysis of leading players in the global OR equipment market, in terms of percentage share in 2012 has been discussed. A list of recommendations has also been included for new entrants as well as existing market players to help them establish a strong presence in the market and accentuate market shares. The report concludes with the profiles of major players in the OR equipment market such as Getinge Group, Steris Corporation, Stryker Corporation, Berchtold Corporation, Skytron, LLC, TRUMPF GmbH + Co. KG, Karl Storz GmbH & Co. KG, Eschmann Equipment, Mizuho OSI and NDS Surgical Imaging, LLC.
Caprolactam (Nylon 6 Fiber and Nylon 6 Resin) Market For Textiles, Carpets, Industrial Yarns, Engineering Plastics, Packaging, Electronics and Other Applications - Global Industry Analysis, Size, Share, Growth, Trends and Forecast 2013 - 2019: http://www.marketresearchreports.biz/analysis-details/caprolactam-nylon-6-fiber-and-nylon-6-resin-market-for-textiles-carpets-industrial-yarns-engineering-plastics-packaging-electronics-and-other-applications-global-industry-analysis-size-share-growth-trends-and-forecast-2013-2019
The demand for caprolactam is mainly prompted by growing demand from engineering applications and electronics industry. Asia Pacific dominates the global market for caprolactam. This report by Transparency Market Research analyses, estimates and forecasts the caprolactam demand on a global and regional level for the six year period from 2013 to 2019, both in terms of volume and revenue. The study also provides information on restraints, drivers and opportunities along with the impact on the overall market for the forecast period. The report segments the market based on application and region and offers estimates and forecast of the caprolactam market for each segment.
The study analyses the product value chain beginning with feed stock material up to end-use. In addition it also evaluates the market based on Porter's five forces model that analyses the degree of competition in the market by considering other factors such as the bargaining power of buyers and suppliers, threat from substitute products and new entrants. The report includes a detailed competitive landscape of the caprolactam market including company market share analysis and the profile of key market participants.
To Get Sample Copy Of This Report: http://www.marketresearchreports.biz/sample/sample/185664
In this study the caprolactam market is segmented based on their type, application and geography. The demand of each product type and application of caprolactam in terms of volume and revenue for each region is forecasted in this report for the period from 2013 to 2019.
Contact US:
Office: United States
State Tower
90 State Street, Suite 700
Albany, NY 12207
Toll Free: 866-997-4948
Tel: +1-518-618-1030
E: sales(at)marketresearchreports(dot)biz
Blog: http://www.articlesnarticles.blogspot.com