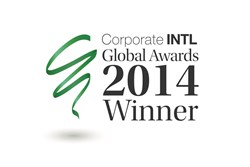 (PRWEB UK) 28 January 2014
Alliott Group the Worldwide Alliance of independent accounting, law and consulting firms has been voted the 'Accountancy & Law Alliance of the Year in the Global Market' in the 2014 Corporate Intl Magazine Global Awards.
The award is a result from an extensive research conducted over 6 months by Corporate Intl Magazine, which involves external nominations being accepted via their website and emails circulated to their database of over 1 million people involved in advising, running or investing in businesses.
That information is then taken and built into a provisional shortlist of potential winners for the category. A highly experienced judging panel are then asked to make a decision on the winner.
Corporate INTL magazine is subscribed to by business leaders, professional advisers, investors and in-house counsel globally. The Publications reader consist of the global legal and financial adviser community (CEO/FD level of tens of thousands of leading businesses both public and private, the world's venture capitalist association members, in-house counsel and the members and directors of the key networks, alliances and organisations from around the world.