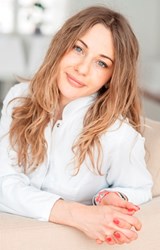 Our integrated laser lipo programme is a much more holistic and integrated approach which is designed to create superior results and ensure that clients succeed on a number of levels.
London (PRWEB UK) 29 January 2014
Laser liposuction almost sounds too good to be true. It promises to help patients get rid of unwanted pockets of excess fat by targeting stubborn areas of fatty deposits for a more streamlined physique.
ClinicBe in London recently introduced the latest i-LipoXcell technology, which was carefully chosen by founder Dr Barbara Kubicka. Unlike other machines, this system has the backing of scientific evidence and has been shown to deliver results.
However, ClinicBe take a unique holistic approach to their beauty treatments, so Dr Kubicka is keen to stress that this system is not an alternative for good diet and exercise – it is there to complement the patient's own efforts.
That's why ClinicBe offer laser lipo treatment as part of a personalised programme which also includes advice and guidelines on nutrition, hydration, fitness and lifestyle factors such as smoking and alcohol. They can even help with any underlying psychological or hormonal issues where it is required.
Dr Barbara Kubicka MD explains:
"Our integrated laser lipo programme is a much more holistic and integrated approach which is designed to create superior results and ensure that clients succeed on a number of levels."
"The laser lipo targets help to where it is needed but this is not about superficial fat-blasting at the expense of a healthy lifestyle. By giving patients tailor-made advice on diet and exercise, we can help them to get the best results inside and out. Sensible nutrition and activity levels should be part of everybody's routines, but it is easy to get into bad habits. By re-establishing good patterns we can help patients to raise their metabolism and therefore maintain the toned result that laser lipo can deliver."
"Seeing the results from laser liposuction is also very motivational for patients, they are keen to keep the results and therefore welcome the 'back to basics' approach on diet and exercise alongside their treatment.
"Even for dedicated dieters and exercisers, this is a tempting proposition. Laser liposuction is a very useful treatment for those many adults who already have good nutritional and exercise habits yet still struggle with stubborn areas of fat which seem to be resistant to their efforts."
Dr Kubicka has chosen the technology very carefully. Unlike other cheaper machines, i-LipoXcell combines 3 technologies for superior results that complement each other.
Firstly, the low level laser works to target stored fatty deposits. The laser triggers the body's own natural metabolic response, triggering chemical signals that naturally expel excess fat. Then an infra-red vacuum massage works to help expel the fat and improve the appearance of cellulite for a smoother, firmer skin texture. Finally, radio-frequency skin tightening helps to tone up loose, flabby skin for a leaner silhouette, finishing the result beautifully.
Dr Barbara Kubicka MD explains:
""In selecting laser lipolysis technology, I was keen to find something that would genuinely offer a less invasive, safer and more economical alternative to surgery. The appeal of the i-LipoXcell system is that it is designed to harness on the body's own biological processes for a natural approach. The advanced technology works in a unique way to bio-stimulate the body's own metabolism and fat-burning, offering visible results without pain or side-effects."
"Before investing in this machine for my clinic I tested it myself and was impressed with the results."
"By using laser lipo, infra red vacuum massage and radio frequency skin tightening alongside dietary and lifestyle changes, patients can see dramatic results. Where required, we can further enhance treatment by utilising treatments such as Dermaroller micro-needling or mesotherapy injections to further improve the skin and collagen production for an even better result. Mesotherapy also helps with the fat burning process, treatment of cellulite and microcirculation, so can be a particularly good complement to laser lipo."
The integrated approach to laser means holistic consideration of the patient's individual needs. Dr Kubicka may also prescribe supplements to help stimulate the patient's metabolism and complement the bio-stimulation achieved by laser.
"Every patient is different so our integrated laser liposuction programmes are individually tailored according to their needs. With our team of qualified healthcare professionals, we have a variety of skills to help address hormonal and even psychological issues if these are required as part of their bespoke programme of treatment."
Dr Barbara Kubicka MD, CIME/ICAM, MBCAM is a fully qualified doctor, registered with the GMC and with additional qualifications in aesthetic treatments from the world-renowned College de International de Medicine Esthetique in Paris.
clinicbe® is conveniently situated on the border of Belgravia/Knightsbridge and is popular with those that live and work in the West London area, including Chelsea, Kensington and Mayfair although patients travel from across the UK and even overseas to visit Dr Kubicka.
For further information or to arrange a confidential consultation, please contact us.