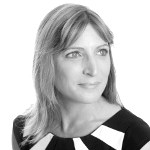 Too often we hear of mistakes being made but these can be avoided if patients are given the care they need at the time they need it
(PRWEB UK) 28 January 2014
Personal Injury Solicitors Mercury Legal Online have expressed their concern following a report by the National Audit Office (NAO) which suggests that there are increasing challenges for the NHS in sustaining the standard 18-week waiting time for elective care. (i)
The report, which was submitted to Parliament last Thursday (23rd January 2014), highlighted issues with the accuracy, completeness and consistency of waiting time data for patients, which included problems with the way that hospital referrals for patients are managed. (i)
Today, personal injury firm Mercury Legal Online said it is concerned that these latest figures show patient safety is being compromised for the sake of appearing to meet waiting time targets.
Fiona Hedges, Clinical Negligence Solicitor at Mercury Legal Solicitors, said: "It is very concerning that this report appears to uncover inaccuracies in waiting times on several levels and that this is not being reported correctly.
"Patient care must be the top priority for hospitals and in order to ensure this is the case, targets must be met. Too often we hear of mistakes being made but these can be avoided if patients are given the care they need at the time they need it."
Mercury Legal Online is a group of personal injury solicitors who specialise in providing legal representation for victims of clinical and hospital negligence.
ENDS
Sources
(i) NHS waiting times for elective care in England, 23rd January 2014: https://www.nao.org.uk/report/nhs-waiting-times-elective-care-england
About Mercury Legal Online:
Mercury Legal Online is a trusted group of personal injury solicitors in the UK. Mercury Legal Online is administered and run by Gallium Legal LLP who is regulated by the Ministry of Justice. The firm specialises in clinical negligence compensation.
About Fiona Hedges:
Fiona Hedges is a Solicitor specialising in Medical and Clinical Negligence claims. Fiona has settled claims relating to negligent doctors and hospital errors as well as for negligent cosmetic surgery procedures.