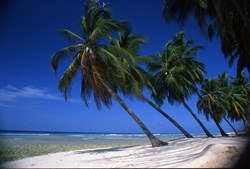 (PRWEB UK) 30 January 2014
One of the results of the current recession is that more people are trying to win the luxuries that have been taken off the shopping list and 38% of 18-24's subsidise their income by winning prizes. Not surprisingly most people prefer to win holidays over gadgets and enter multiple competitions to try to win. The most popular entry mechanic are magazines and newspapers, compared to only 9% who enter via Facebook and Twitter. Every day there are hundreds of holiday competitions to win.
But many winners have trouble with holiday prize providers. The winners are slow to be contacted, get offered a different venue or destination and not always at the time of year they wanted. The way they are treated can verge on rudeness. And many rather give up their prize than go through all the hassle. For full details of research go to: http://www.sparkandfuse.com/surveyinfographic/
It was with this in mind that The Travel Rewards Company was set up, by Marketing expert, John Foster and Paul Neale who was Director of Reservations at Virgin Holidays, as the first specialist agency to deal with all stages of prize holidays. Mainly dealing with PR, Marketing agencies and publications, they plan bespoke holidays, write copy, deal with prize winners and book the holiday usually at net prices and exactly as the winners request. Thereby taking all the hassle off PR and Marketing agencies.
There is even an opportunity to win a holiday to Barbados on their web site, http://www.thetravelrewardscompany.com or call 01425 674998.