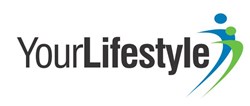 "Your Lifestyle Products are pleased to announce the launch of their NEW Pet range."
Gatwick, Surrey (PRWEB UK) 28 January 2014
Just like humans take precautions to keep their health and wellbeing on top form, pets also deserve the same treatment.
Your Lifestyle Products are pleased to announce the launch of their NEW Pet range. The range comprises of four NEW pet based products, Ezigest Pet, Xtraflex Pet, Acenttus Pet and Vitafur.
Ezigest Pet: Poor digestion can often result in nasty niffs from the mouth and tail end of your dog. Ezigest pet is a combination of Digestive enzymes and other freshening ingredients to provide support where it is needed.
Xtraflex Pet is a Glucosamine based formulation designed to support your pet's aching limbs. Glucosamine occurs naturally in the body, however with age the ability to produce this important substance diminishes and there are no natural food sources to replace it. Other ingredients include MSM, Aloe Vera, Flaxseed and Vitamin C.
Vitafur: We all know that a dog with a shiny coat is usually a happy and healthy one. The formulation includes Biotin which in humans, contributes to the maintenance of normal hair and skin together with Vitamin E, which contributes to the protection of cells from oxidative stress.
Acenttus pet: Humans are not the only species to suffer from stress and anxiety. This doggy formulation includes Riboflavin (Vitamin B2), Thiamine and Magnesium, which in Humans, all contribute towards the normal functioning of the nervous system. In addition for humans, Magnesium and Thiamine also contribute to normal psychological function.
All four pet products are available in capsule form, which can be offered to the dog whole, or else split open and mixed with wet food. The recommended daily intake will depend on the dog's size.
For further details contact Your Lifestyle Products on 0208 619 0025 or email: csuk(at)yourlifestyle(dot)com.