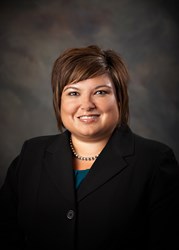 "Hundreds of thousands of individuals are likely to experience severe, long-term injuries and illnesses in 2014 that will make it impossible for them to work and lead them to apply for SSDI benefits." – Tricia Blazier, Allsup
Belleville, IL (PRWEB) January 29, 2014
The fourth-quarter unemployment rate for people with disabilities was lower compared to the rest of 2013, but still remains significantly higher compared to people without disabilities. Applications for Social Security Disability Insurance (SSDI) benefits, however, dropped to the lowest quarterly level in five years, according to a study by Allsup, a nationwide provider of Social Security Disability Insurance representation, veterans disability appeal and Medicare plan selection services.
The [Allsup Disability Study: Income at Risk report shows an ongoing, nationwide trend of fewer applications for SSDI benefits. But the unemployment rate for people with disabilities remained significant—89 percent higher than for people with no disabilities during the fourth quarter of 2013. The full report is available at http://www.allsup.com/media/files/allsup-study-income-at-risk-q4-13.pdf.
The quarterly unemployment rate was 12.3 percent for people with disabilities compared to 6.5 percent for workers without disabilities for the fourth quarter of 2013, according to non-seasonally adjusted data from the U.S. Bureau of Labor Statistics (BLS).
"Employment opportunities for people with disabilities is an important issue as the economy continues to gain ground from the recession of a few years ago," said Tricia Blazier, personal financial planning manager for Allsup. "It's evident that challenges remain for those with disabilities to find stable, long-term employment."
However, despite high unemployment, SSDI applications declined by 6.4 percent in 2013 compared to the previous year. For five consecutive quarters, SSDI applications have remained below 700,000 per quarter.
"Still, hundreds of thousands of individuals are likely to experience severe, long-term injuries and illnesses in 2014 that will make it impossible for them to work and lead them to apply for SSDI benefits," Blazier said.
Social Security Disability Insurance is a federally mandated insurance program that provides monthly benefits to individuals who are under full retirement age (65-67) and who can no longer work because of a severe, long-term or terminal disability. FICA payroll taxes paid by workers and their employers fund the program, which is administered by the Social Security Administration.
"Workers are required to pay for this program through FICA taxes while working, and they have the right to seek these benefits when a severe disability halts their career for the long term," Blazier added.
Why Apply for SSDI Benefits
There are a number of criteria required to qualify for SSDI benefits. One is that the applicant must not be able to perform substantial gainful activity (SGA) for 12 months or longer because of a severe disability. In 2014, Social Security defines SGA as earning $1,070 or more per month, or $1,800 or more per month if blind.
Individuals need to understand provisions of the SSDI program that may help them financially, especially if they will be out of the workforce for several years during treatment or rehabilitation. Among these are:

Regular monthly income. SSDI provides monthly benefits and typically includes a cost-of-living adjustment. The estimated average monthly SSDI benefit for a recipient with no dependents is $1,148 in 2014.
Medical and prescription drug benefits. No matter someone's age, 24 months after someone begins receiving SSDI cash benefits, he or she is eligible to enroll in Medicare. Click here to learn more about enrolling in a Medicare plan.
COBRA extension. Healthcare is a critical need for many individuals with disabilities, and those who receive SSDI benefits may be able to extend their COBRA benefits an additional 11 months.
Protect Social Security retirement benefits. SSDI benefits end at retirement age, when recipients transition to Social Security retirement benefits. By receiving SSDI, Social Security "freezes" the individual's earning records so that years of zero income will not count against the person when calculating their retirement benefit.
Dependent benefits. Dependents under age 18 of those receiving Social Security disability benefits may be eligible for benefits, typically amounting to half of the adult's monthly benefit. The estimated average monthly SSDI benefit for a recipient with dependents is $1,943 in 2014.
Long-term disability (LTD) benefits. Individuals can protect their ability to continue receiving LTD benefits by applying for SSDI benefits. Most LTD policies are designed to coordinate with the Social Security Disability Insurance program.
Return-to-work incentives. Individuals who are able to recover or improve from their severe impairment, through activities such as rehabilitation, can receive a number of incentives in order to return to work. The benefits include returning to financial independence through their own earnings, as well as prolonged eligibility for Medicare coverage.
Find more about why someone should apply for Social Security disability benefits on Allsup.com.
To answer questions about eligibility for SSDI benefits, contact an Allsup SSDI specialist for a free evaluation at (800) 678-3276.
ABOUT ALLSUP
Allsup is a nationwide provider of Social Security disability, veterans disability appeal, Medicare and Medicare Secondary Payer compliance services for individuals, employers and insurance carriers. Allsup professionals deliver specialized services supporting people with disabilities and seniors so they may lead lives that are as financially secure and as healthy as possible. Founded in 1984, the company is based in Belleville, Ill., near St. Louis. Visit http://www.Allsup.com or connect with Allsup at http://www.facebook.com/allsupinc.