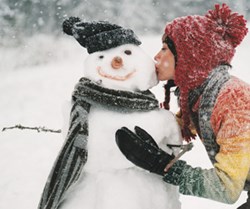 London, UK (PRWEB UK) 30 January 2014
When the temperatures are dropping, reach right for vitamin C!
January and February can make even the happiest and most energetic persons feel a bit depressed and down, mainly due to dreadful weather, low temperature and dull clothing. It is also the season for colds and flu unless living in a sunny American state or a beautiful Spanish coast. It is now possible to improve moods and generate a general feeling of well-being and a lot more by taking some natural supplements.
Taking multivitamins or specific supplements during this season is so beneficial; it helps boost immune system and gets people through the winter. One of the most advised daily supplements is Vitamin C; it is an essential vitamin and antioxidant that keeps the body strong and healthy. It is known that it maintains bones, muscles and blood vessels. Vitamin C also assists in the production of collagen and helps the body absorb iron.
Bauer Nutrition, an online health and beauty store based in the UK, boosts a wide range of supplements containing Vitamin C to suit all needs and are only a click away:

Vitamin C chews 500mg
Vitamin C 1000mg (Slow Release)
Gluco & Chond with Vitamin C 1000mg
Detox Pure
Bauer Nutrition also offers other types of supplements rich in various nutrients such as vitamin B, iron, zinc, omega 3, calcium, magnesium and collagen. Each plays an important role in strengthening the immune system, boosting energy levels, improving complexions and restoring vitality.
Even though complements contribute to overall health and daily needs, skipping fruits and vegetables can be harmful. These complements do not substitute a healthy diet and regular exercise; however, they contribute to overall health and daily needs.
Head to http://www.bauernutrition.com/ and discover what really works for you.