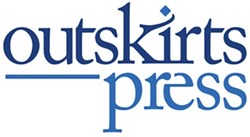 Outskirts Press, the fastest-growing full-service self-publishing and book marketing company today announced its top ten titles for December.
Denver, CO (PRWEB) January 28, 2014
Alphabetically, its ten best performing self-published books for December were:

The Alpha Equestrian Challenge by Nelly Cooper
The Bott Inflection Point by John P. Bott II
Final Descent by T. D. Arkenberg
The Last Buffalo by Ed Kienzle
Like Cords Around My Heart by Buell Cobb
Master Gardener's Medical Cannabis Secrets by Bodhi Moon
Strategy and Change by Tom Bisio
Tales From the Dry Side by Christine Molloy
166 Days by Jennifer Clark
The 411 on Bullying, Gangs, Drugs and Jail by Warden Howard Robertson
All these books, and other Outskirts Press titles, are available from all major online retailers like Amazon, Barnes & Noble, Powells, Books A Million, and others, plus conveniently from the Outskirts Press Direct bookstore at http://outskirtspress.com/bookstore for discounts ranging from 10%-55%.
About Outskirts Press, Inc.
Outskirts Press offers high-quality, full-service self-publishing and book marketing services for writers and professionals who are seeking a cost-effective, fast, and flexible way to publish and distribute their books worldwide while retaining 100% of their rights, 100% of their profits, and 100% of the creative control. http://www.outskirtspress.com.