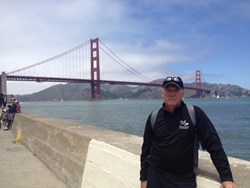 Our goal is for H3 guests to continue living a healthy lifestyle beyond their stay at our health resort. - Adam Martin, Brand Manager
Hilton Head Island, SC (PRWEB) January 28, 2014
Hilton Head Health (H3) is on a mission to keep people moving. The health retreat's arrival package now includes a Fitbit® Activity Tracker. Fitbit uses advanced sensors to follow users every move, then syncs automatically with their smartphone or computer. Users get up-to-the-second data on steps taken, calories consumed, distance traveled, and stairs climbed. Fitbit even counts each toss and turn when the user is sleeping, providing feedback 24 hours a day.
"The research is clear," says Adam Martin, H3's Brand Manager. "When people monitor their steps they start naturally moving more." A Stanford University study published in the Journal of the American Medical Association, showed that individuals who wore an activity tracker walked more - 2,000 additional steps each day - than non-users, and their overall physical activity levels increased by 27%.
"Our goal is for H3 guests to continue living a healthy lifestyle beyond their stay at our health resort," commented Martin. "By giving them a Fitbit, we are providing them a leg-up in what can often be a struggle back in the 'real world'."
In addition, H3, with the help of Fitbit's interactive online software, has created social groups on Fitbit.com. "These groups are designed to give participants the ability to share their progress and stay connected with individuals they met during their wellness retreat," says Martin.
"We realized the Fitbit's potential a few years ago when we started selling them in our retail shop," says Martin. "We had guests leaving H3 and logging millions of steps, one in particular, has logged over 13 million since his first stay at H3 in 2012."
Furthermore, H3 feels the device is so important that they have absorbed the entire cost. "We could have raised our prices to include this device in the arrival package for our guests, but we felt it was so important for their long-term wellbeing, that we absorbed the cost," said Martin, "We're confident that the investment in our guests continued health will pay dividends for them in the future."
About Hilton Head Health:
For over 35 years, Hilton Head Health has been recognized as the premier weight loss and health retreat in the United States. Most recently, Hilton Head Health was featured on A&E's weight loss docudrama HEAVY, which aired in spring 2011. Voted as "Best for Weight Loss" for the past five consecutive years by SpaFinder and "Top 5 US Health Spas" by Lisa Drayer on the Today Show, Hilton Head Health is an exclusive resort delivering individualized experiences in the areas of Fitness, Nutrition and SELF (Stress management, Empowerment, Longevity, Fulfillment). For more information, please call 800-292-2440.