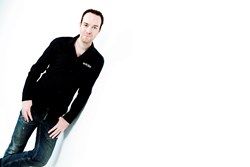 Being listed for the second time is even greater recognition.
Barcelona, Spain (PRWEB) January 30, 2014
Like each year, Deloitte has just published the results of its Technology Fast 500 ranking.
For the second consecutive year, ExoClick has been selected by Deloitte for this prestigious award, ranking number 54 in the Top 500 companies in EMEA and again, ExoClick is the only Spanish company listed in the ranking.
"Being part of the 500 fastest growing technology companies in Europe, Middle East and Africa is a big achievement for us. Additionally being listed for the second time is even greater recognition as it shows our stable growth year on-year," said Benjamin Fonzé, CEO of ExoClick. He added, "I want to sincerely thank all of our clients for their trust and support, as well as the rapidly growing ExoClick team, whose belief in the company continues to make us better and stronger every day."
ExoClick is investing heavily in development and plans to keep on growing at the same astonishing pace. It passed from 2 billion daily ad impressions last year to 3.2 billion this year.
For the full list of the 2013 Fast 500 winners, visit Deloitte.co.uk.
---
About ExoClick
ExoClick, a Barcelona-based company founded in December 2006, has grown into one of the largest ad networks in the world, serving more than 3.7 billion geo-targeted ad views a day using its proprietary ad serving technology, EXADS™. ExoClick provides online advertising services to both advertisers and publishers worldwide, for both web and mobile channels.
For more information on ExoClick, visit ExoClick.com.
---
About Deloitte Fast 500
Each year, Deloitte recognizes the fastest growing companies in the technology industry with its Fast 500 ranking. To be selected, the company must have been in business for more than 5 years, develop actively its own proprietary technology and show an amazing growth rate.