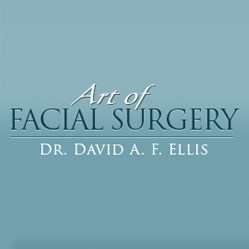 Art of Facial Surgery offers a variety of anti-aging treatments to help patients fight the signs of aging.
Toronto, Ontario (PRWEB) January 29, 2014
Dr. David A.F. Ellis specializes in anti-aging treatments including Botox injections. At his recommendation, Botox injections should only be performed by a qualified healthcare professional to ensure that it is administered appropriately. Botox itself is considered safe, but the proper administration of the treatment is essential to ensure this type of result. Those that consider DIY Botox treatments or finding a clinic that charges less than the standard amount puts themselves in grave danger and possibly even risk death.
It can be easy to be tempted by low cost DIY Botox kits as the price difference can be significant for some. The problem with these kits is that a majority of them are not made by a reputable company, many not even in this country. The contents of many of the kits can be questionable to say the least. In addition, the administration of Botox requires in depth knowledge of the appropriate areas to administer it as well as the right method. In many cases, poorly administered DIY Botox injections caused serious, if not fatal results. The average cost of Botox can run a person around $400, which is a standard cost that is well invested in not only a person's appearance, but also their well-being.
Dr. David Ellis offers Botox at his facility, Art of Facial Surgery, in Toronto as well as at a medical spa that he is affiliated with in Etobicoke. Dr. Ellis has over 12 years of experience with the injections and knows all of the precautions to take to ensure that one gets the best Botox injection. Botox is considered a procedure that without proper guidance could have serious ramifications. Choosing to spare expense on any type of facial procedure could increase the risks for ptosis, assymmetry and other undesired results. Dr. Ellis greatly recommends that those that wish to reap the benefits of Botox do so the appropriate way, by contacting a reputable facility that has professionals with experience that are willing to consult with a patient before performing any procedures to ensure that they are safe.
Anyone that would like more information about Art of Facial Surgery can visit them online at http://www.artoffacialsurgery.com/.
About Art of Facial Surgery
Art of Facial Surgery offers a variety of anti-aging treatments to help patients fight the signs of aging and get the skin that they desire. Run by Dr. David A.F. Ellis, Art of Facial Surgery also staffs laser technicians and a plastic surgeon to allow them to offer services, such as facelifts, eyelid surgery, Microdermabrasion and chemical peels, to name a few. Dr. Ellis was a pioneer of the Botox injections in Toronto and continues to be a role model for others in the area regarding facial treatments. He has not only performed the procedure many times, he has also trained and written articles to share his expertise on the topic of Botox.