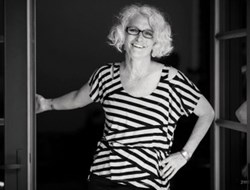 When you are sorrowful look again in your heart, and you shall see that in truth you are weeping for that which has been your delight. -Kahlil Gibran
(PRWEB) February 06, 2014
Soulumination has recently launched a 2014 fundraising campaign for founder, Lynette Huffman Johnson's 60th birthday. This fundraiser aims to raise money to continue providing life-affirming professional photos to the families of critically ill children and adults. In addition, Johnson's team strives to increase awareness about partner organizations whose missions involve eradicating various childhood diseases. Not only does Solumination provide portraiture, but albums and keepsakes, free of charge.
Johnson had been a photographer for twelve years, by the time her sister-in-law asked for a photo of her stillborn niece. The memory of providing this very different kind of photo of her niece was poignant. Coupled with the memory of the death of a friend's baby two decades prior, this event led Lynette Huffman Johnson to found Soulumination. Soulumination's mission is to celebrate the lives of children and families facing life-threatening illnesses, through professional photography. Soulumination's reception has been positive with accolades from news outlets like Slate and community benefit organizations like the Seattle Foundation.
Johnson isn't the only person who has been uplifted by Soulumination's work. In a recent interview with Kelly McNelis Senegor, founder of Women For One, and the former Board President of Soulumination, Lynette says that her work continues to both captivate her and the capture hearts of volunteers, donors and their community. Most importantly, the families that Lynette and her team of volunteers photograph are grateful to have "an enduring, positive record" of the lives of their loved ones lost to terminal illnesses.
Women For One is proud to support Solumination in their fundraising efforts, and their mission to celebrate the lives of children and adults battling acute illnesses. Women For One strives to empower their community through inspiring and empowering movements like Soulumination. They ask for life-affirming, and inspiring authentic stories, and support women's movements worldwide in hopes that women may better their communities through action.