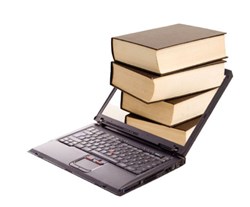 The lack of accessible textbooks is a great hindrance for students...
Minneapolis, MN (PRWEB) January 29, 2014
According to the U.S. Census Bureau there are 54 million individuals in the U.S.with a disability representing the largest minority group in the nation and creating a large, untapped market for digital publishing. Yet publisher reluctance is a major factor in the slow development of accessible digital books.WeCo, a mission-based company which provides electronic accessibility testing, is working to change that by expanding their services to include eBook and electronic educational platform testing centered on the disabled end-user.
The lack of accessible textbooks is a great hindrance for students with disabilities but can easily be prevented if publishers would provide alternate formats. Beginning this month WeCo is working with several companies who produce digitized books to test them for accessibility. WeCo, whose Certified Test Consultants (CTCs) all live with disabilities, understands that making digitized books and then making them accessible means more than taking the printed page of a book and transferring it to a screen. It involves making the text readable with accessible devices, interactive and live for everyone, not just people with disabilities.
"The publishers are missing the point, and a huge financial opportunity," commented WeCo President and founder, Lynn Wehrman, "When publishers produce inaccessible materials, they lose a large part of their market share and could be placing their companies on the precipice of a public relations nightmare. Their competitors who produce accessible materials will be taking the lion's share of new publishing profits because their readers, whether they presently live with a disability or not, will ultimately benefit from books with the improved flexibility accessible features provide."
WeCo's testing of digitized books follows a few states who are making progress in accessible textbook legislation. In particular, Wisconsin passed the 2011 Wisconsin Act 124, which requires higher education institutions and textbook publishers to provide alternate text versions for qualified students with disabilities. This is a huge step of progress in accessibility law, but much more is yet to be done. As the Daisy Consortium said: "no one gains from digital reluctance."
Based in Minneapolis, Minnesota, WeCo is a mission-based, for-profit organization, which employs people who live with a variety of disabilities to test electronic venues, such as websites and eBooks, for accessibility and usability geared toward the disabled end-user. WeCo uses testing standards based US and international accessibility legislation and guidance and enhances these requirements by adding standards their testers, staff and board members have developed. WeCo has been featured the Wall Street Journal's MarketWatch, Google Finance and by Easter Seals Project Action. Find more about the company at theweco.com.