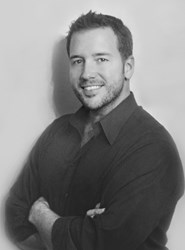 Las Vegas, NV (PRWEB) February 08, 2014
The Worthy Alumni Liaison for the Tau Chapter of Purdue University has recently asked Dr. Karl "Fritz" Disque, Trustee of the Disque Foundation and graduate of Purdue University, to become the Distinguished Alumni of 2013. To honor and accredit Dr. Disque, he was asked to provide information regarding his involvements that inspired his career and professionalism.
About Dr. Disque
Dr. Karl "Fritz" Disque, practicing cardiac anesthesiologist, has lived through a variety of influences and experiences that enthused his creation of National Health Care Provider Solutions, and has motivated his complete involvement as a Trustee of the Disque Foundation. Dr. Disque has accomplished and fulfilled more than most throughout his lifetime, and he continues to reach onward to make medical training and knowledge more efficient and accessible. Through the efforts of NHCPS and the Disque Foundation, Dr. Disque had discovered the need for higher quality heath care for the underserved. Access to proper diagnostics and treatment training is the best way to prevent needless death, and medical workers are not to blame. The Disque Foundation offers transferable training content, scholarships for better education, application and immersion in the instruction. One person's knowledge and training can assist a countless number of underserved people throughout communities, a primary goal of the Disque Foundation.
Dr. Disque was raised in Southern Indiana continuously working with numerous livestock throughout his childhood. He developed a fascination with health and wellbeing, especially with medicinal drugs and their interactions with the animals surrounding him. With his childhood interests and aspirations, Disque decided to pursue a pharmaceutical degree from his preferred college, Purdue University. After admission, Disque was given an opportunity to join Phi Delta Chi, a fraternity centered on personal, professional, and social development. As an honored member, Dr. Disque continues to appreciate and signify the skills and principles reinforced by Phi Delta Chi.
After graduating from Purdue, Dr. Disque worked as a pharmacist for a year. He then began medical school to fulfill his ever-growing ambitions as a medical professional. Anesthesia, a natural succession from pharmacy, suited his character impeccably, so he became proficient. Dr. Disque completed BLS, ACLS, and PALS Re-Certification a variety of instances in his past through online services. His dissatisfaction and headstrong understanding of the curriculum gave him and a physician friend determination to make a difference. NHCPS, a more modernized and comprehensible alternative, remains current and readily available. NHCPS exposes what all healthcare providers require and value in their services. The information obtained through NHCPS training prepares those in live-threatening situations to eliminate preventable deaths due to lack of experience. Dr. Disque continues to strive in making a vast transformation regarding the training of healthcare professionals through techno-philanthropy and social entrepreneurship.
For more information, please visit nhcps.com or disquefoundation.org.
About The Disque Foundation
The Disque Foundation is a nonprofit organization with a dual mission of advancing health care education to the underserved both domestic and abroad, and inspiring others to live inspired lives. The foundation works closely with National Health Care Provider Solutions (NHCPS) to increase their efforts and provide education to those with the greatest need. Members of the foundation have previously contributed to efforts in Haiti, Ethiopia, Costa Rica, and the United States.