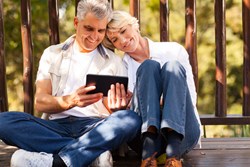 "An annuity specialist can explain the benefits of tax deferral," said company CEO Scott Briggs, "and the promise of income you can't outlive."
Farmington Hills, MI (PRWEB) January 29, 2014
Scott Briggs, a Michigan wealth management veteran, has created Annuities24-7.com. The goal of the new website is to help consumers make informed financial choices, not just to promote annuities. And with April 15 approaching, this may be a smart time to check out the new website.
No matter how much Americans loathe preparing their income tax returns, the annual ritual offers an important benefit that goes beyond a refund check. Tax time forces all of us to focus on our personal finances.
As Scott Briggs sees it, this can be just the motivation consumers need to begin thinking about their future financial needs. According to Briggs, "Tax time makes a lot of us feel like we're behind the proverbial eight ball."
"But when we finally drop our tax return in the mailbox," Briggs continued, "we finally feel like we're ahead of it."
So why not keep that momentum going, Briggs suggests, and start planning for the future by visiting his new website. Many people who visit the website, for example, are unaware that the growth earned by fixed annuities is tax deferred. That means the annuity's value will not be subject to ordinary income taxes until funds are withdrawn.
As Briggs noted, "As long as you keep your money in the annuity contract, it can keep growing without being taxed."
But Annuities24-7.com gives consumers a broad base of knowledge about all their options, not just annuities. That's why the website offers a library of useful "Calculators & Tools." These do-it-yourself calculators allow consumers to get a glimpse into their financial future based on their age, goals and personal financial profile.
As Briggs pointed out, "A person could spend hours tinkering with our calculators and never even see the word 'annuity.'"
Consumers can go to the site to learn about their future pension payments, for example, or to compare IRA options. They can also learn about a variety of financial products that can help assure a comfortable retirement.
This brings us back to annuities. Millions of Americans have placed part of their retirement savings in fixed annuities, for a variety of reasons. One would be tax-deferred growth, as mentioned earlier. But tax-deferred growth is just one benefit offered by fixed annuities. Consumers who want to know more can do so at Annuities24-7.com. If they wish, they can talk to an annuity professional as well.
Annuities24-7.com is affiliated with hundreds of licensed insurance agents from coast to coast, who are very familiar with the many types of annuities available. If a consumer wishes, they can call in to talk about their personal finances or specific financial products. Annuities24-7.com will then refer the caller to one of the licensed professionals in this nationwide agent network.
"An annuity specialist can explain the benefits of tax deferral," Briggs continued, "and the promise of income you can't outlive."
And even though consumers may be weary from fretting over their taxes, learning about tax deferral at Annuities24-7.com could be time well spent.
About Annuities24-7.com
Annuities24-7.com, Inc. is an independent annuities information and referral resource based in Farmington Hills, MI. The company's founder and CEO is Scott Briggs, a member of the Briggs family, a respected team of financial professionals who specialize in wealth management and asset preservation. Learn more by visiting annuities24-7.com.
For additional information, contact Lidia DeBruyn at (248) 987-2993 or via email at LDeBruyn(at)annuities24-7(dot)com.