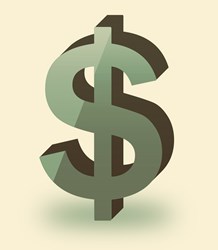 San Jose, California (PRWEB) January 29, 2014
England Van Lines, a premium moving service headquartered in Southern California – with a fleet of modernized, "green" and bio-diesel powered trucks with low-resistance tires and GPS tracking, providing local, state, cross country and international moving, packing and crating services – is pleased to announce the rollout of their brand new "Move Cross Country Cheap" package for movers. The company is set to offer these new specials at the start of May, 2014, for their valued customers.
According to a recent Moving Authority report, movers spend drastic amounts of money to relocate across the country during the expense modern era in which we live. The average cost of moving nationwide, according to the report, surpassed $12,000 for families. The report emphasized that there were ways for movers to reduce their associated costs by utilizing some helpful tips, such as packing smaller possessions on their own—and also better estimate moving costs by tracking associated expenses for itemized tax deductions in April to reduce their tax liability.
"Movers are already facing overwhelming and stressful odds when evaluating cross state moving companies and deciding to relocate across the country," said company spokesperson, William Alexander. "At England Van Lines, we understand how expensive, stressful and tiring moving can be, especially when you are relocating across the nation. That's why we are pleased to be rolling out our 'Move Cross Country Cheap' package, set to be unveiled in early February. It will offer movers a number of different ways that they can reduce the cost of their move with our company, so they can save a few more bucks during relocation."
You can learn more about their England Van Lines and their passion for be the most professional movers in long distance by visiting England Van Lines online.
About
England Van Lines is a premier moving service that offers local, state and national as well as international moving services to businesses and families. With a modernized fleet of bio-diesel powered trucks with low-resistance tires, they are able to exponentially reduce their transit costs.
Press Contact:
William Alexander
England Van Lines
(408) 514-5998