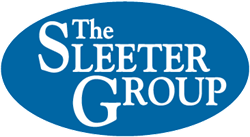 This is an ideal place for the accounting profession and technology leaders to identify the untapped opportunities to work together.
(PRWEB) January 29, 2014
The Sleeter Group, announced that founder and CEO, Doug Sleeter will be participating in the 5th Annual AICPA Tax and Accounting Executive Roundtable event held in New York on January 29-30th. This invitation-only event hosts the top thought leaders and vendors serving the accounting profession, with a focus on enhancing and extending innovation for accounting technology solutions.
"I'm really excited about participating in the 5th annual executive roundtable event," says Doug Sleeter. "What started as a gathering of developers and a few thought leaders including Greg LaFollette, Randy Johnston and myself, has now grown into a never-to-be-missed event for developers who serve the accounting profession and their clients."
The event prioritizes a collaborative approach that encourages a dynamic exchange of ideas and brainstorming. The agenda includes a combination of presentations and panel discussions all targeted at finding ways to address the challenges accountants face with today's technologies.
"This is an ideal place for the accounting profession and technology leaders to identify the untapped opportunities to work together," says Doug Sleeter. Sleeter continues to play a leading role in the accounting profession with his passion for helping accountants and consultants innovate in order to best help today's small businesses. With a strong focus on vendor neutrality, The Sleeter Group is uniquely positioned to advocate both for technologies and end users, helping accounting professionals to become change leaders and encouraging them to think ahead in their practice.
About The Sleeter Group, Inc.
At The Sleeter Group, we focus on accounting technologies, business processes, best practices, and consulting success. We help accounting professionals and their small business clients understand how they can fit the pieces together into complete, efficient business systems. We continually study the marketplace of solutions and comment on what we think is ready for implementation today, as well as what is coming in the future. Through our network of over 800 independent consultants and small- to medium-sized accounting firms, The Sleeter Group network serves nearly 300,000 small businesses each year.
About CPA2Biz
CPA2Biz is the technology subsidiary of the American Institute of Certified Public Accountants (AICPA), the world's largest member organization representing the accounting profession. The company helps firms position for success within the digital transformation that is revolutionizing the competitive landscape. For more information about CPA2Biz, please visit the company website at clientsolutions.cpa2biz.com.