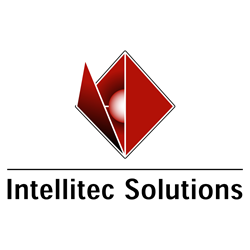 Wilmington, DE (PRWEB) January 29, 2014
Intellitec Solutions, a leading ERP and CRM consulting firm based in Wilmington, Delaware, has announced a program for certified QuickBooks Advisors looking to offer an alternate to QuickBooks. Dubbed the QuickBooks Advisor Affiliate Program, this initiative will form new partnerships between Intellitec Solutions and firms providing QuickBooks support and guidance. This framework will give those advisors the ability to better serve their clients that need a new accounting package.
"We have been approached by a number of QuickBooks advisors, who, for one reason or another, have users that need to look at new accounting packages" said Rick Sommer, President of Intellitec Solutions. "This program will offer a formalized relationship so that these advisors will have a way to help their clients, as well also aid their own business."
Through this program, QuickBooks Advisors will be able to earn a referral fee for recommending their clients to Intellitec Solutions. For more information on this program, visit Intellitec Solutions QuickBooks Advisor page
About Intellitec Solutions
Intellitec Solutions is a leading ERP and CRM provider strategically located along the influential business corridor between Washington and Philadelphia. Specializing in Dynamics GP, Dynamics SL, Microsoft CRM and Intacct, they have conducted thousands of engagements helping companies in diverse industries choose and implement software solutions to improve financial or customer relationship management. Using a proven system designed to maximize efficiency and business insight, Intellitec Solutions team of seasoned professionals provides value-added expertise to their clients. For more information or to schedule a demo of Intacct, please visit http://www.intellitecsolutions or call 866-504-4357
# # #
Intacct and the Intacct logo are trademarks of Intacct Corporation. All other company and product names mentioned herein may be trademarks of their respective owners.