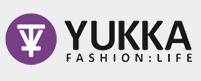 While the usual high end brands for timepieces are fine, we wanted to give our top tips on the most cutting edge brands that have earned the legendary hip hop nod of approval.
(PRWEB UK) 29 January 2014
No self-respecting hip hop clothing pundit would be seen without wearing a little bling, and the right watch is crucial.
Respected UK streetwear retailer Yukka provides a Top Tips list of the most cutting-edge hip hop timepieces on the market currently.
JBW (Just Bling Watches)
JBW started making bold, statement timepieces in 2006. They take their inspiration from the guiding principle that luxury can also convey attitude and edge. Their outgoing and aggressive style reflects the contemporary urban clothing aficionado, ensuring their ongoing success. Yukka advises that this brand is a primary source for hip hop cred coolness, and the fact that they continue to push the boundaries of modern watch design means this brand is going to go from strength to strength.
Invicta Watch Group
Founded as far back as 1837 in Switzerland, Invicta was bought out by a US company in 1991 and is now based in Hollywood. They were one of the first watch brands to capture the attention of the hip hop icons with their oversized designs. Invicta were also one of the first brands to allow customers to customise their bling, such as adding more diamonds sprinkled around the timepiece face. Yukka gives them the thumbs up for quality, brazen flair and a wide range of watches to suit most budgets.
Adee Kaye
Along with Invicta, Adee Kaye was also at the forefront of starting the large wristwatch and bling customisation trend in hip hop. Originating in the late 90s, the brand strives to give buyers more watch for the money with high-end designs that are fairly reasonable in price, which saw them grow in fame via repeat business and word of mouth rather than multi-million pound advertising. For this level of quality and relative affordability, Yukka agrees with the hip hop nod of approval.
Wolfe Watch
Part of the uGleam corporation, the mission of this trendy brand is to "Bring higher quality, iced out watches and bling bling jewellery to the public at a fraction of the price". Nevertheless, the amount of gems that many of these exceptional timepieces carry means they are hardly low on the price tag. Yukka adds them to their Top Tips list for watches because they really do stand out boldly with their unique sparkle.
Founder of urban clothing specialist Yukka, Robby Sur, concluded: "Bling is an all important part of hip hop fashion, and watches are an essential. While the usual high end brands for timepieces are fine, we wanted to give our top tips on the most cutting edge brands that have earned the legendary hip hop nod of approval."