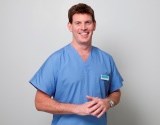 Moles come in all shapes and sizes; but giving the patient the best result is a simple combination of the right skills and experience together with the best equipment for the job.
London (PRWEB UK) 29 January 2014
Cosmedics Skin Clinics have announced that mole removal topped the list for most popular treatments for 2013. In fact, pages relating to mole removal accounted for nearly 15% of all pages viewed on the website.
Over the last 10 years, the independent skin treatments company have earned an enviable reputation for removing troublesome skin lesions such as moles, skin tags, warts and cysts for their many patients, choosing to excel in an area that many of their competitors prefer not to offer.
By choosing to specialise in mole removal, they have invested heavily in the area, building a 'centre of excellence' for those patients seeking treatment.
Cosmedics' founder, Medical Director and Aesthetic Doctor, Dr. Ross Perry MBBS, explains:
"Firstly and most importantly we attribute our success in this area to being very particular about choosing suitable doctors. All of our skin treatment doctors are UK accredited and highly experienced. Their surgical skills are thoroughly assessed before they join Cosmedics' team, then we provide further training in our own mole removal methods and techniques."
"Having removed literally thousands of moles over the last decade or so, we have obviously acquired extensive experience and built up a repertoire of treatments. We have invested in the most appropriate laser mole removal technology for fast removal of smaller moles. This enables rapid healing and minimises the visible scarring."
"For larger moles, we have a choice of two surgical techniques. Shave excision is a fast and convenient option for protruding moles and normally requires no stitches. For larger moles, we tend to favour ellipse excision."
"Moles come in all shapes and sizes; but giving the patient the best result is a simple combination of the right skills and experience together with the best equipment for the job."
Nervous patients are generally reassured by the use of local anaesthetic to make treatment a surprisingly comfortable experience and all doctors seek to minimise the appearance of scars through their combination of good surgical techniques and helpful aftercare advice. All moles are tested for peace of mind, ensuring high standards throughout.
In addition to their clear medical and clinical expertise, Cosmedics' service has been carefully designed for the patient's ultimate convenience.
Cosmedics' clinics cover London with Harley Street in the centre, Knightsbridge in West London, City and Canary Wharf in East London and their flagship clinic and head office based in Putney in the South West; in addition to their Clifton clinic in Bristol.
With a team of 7 doctors, there is a wide choice of appointment availability, which is continually expanding to meet demand. Evening and weekend appointments are available too. Their unique 'see and treat' service means that most moles are removed on the same day as consultation, saving time for busy patients.
Little wonder then that the company has such a reputation for mole removal. Prices are affordable compared to private hospitals too, an added bonus as very few patients are treated for mole removal on the NHS.
In addition, the team also offer diagnosis and treatment for other troublesome skin lesions such as warts, skin tags, cysts and verrucae.
In addition to these procedures, Cosmedics also offer treatment for difficult and embarrassing thread veins on the face and body, as well as hyperhidrosis, a condition also known as excessive sweating.
They also offer popular cosmetic and anti-ageing treatments including anti-ageing injections and dermal fillers as well as peels, micro-needling and more.
Cosmedics Skin clinics achieve high patient satisfaction ratings and have recently received the WhatClinic.com "Five Star Treatment Customer Service Award" after a series of excellent independent reviews.
The company works hard to maintain high standards of professionalism and discretion throughout and are renowned for their honest and safety at all costs approach.