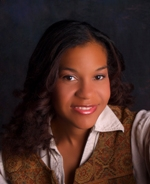 I love to empower people with information about their health, which was the stimulus behind writing my book.
Washington, D.C. (PRWEB) March 04, 2014
National Integrated Health Associates (NIHA) has expanded to include pediatrics as part of the Washington D.C. integrative medical and dental center. Teresa Fuller, M.D., Ph.D., joins NIHA with board certification in both pediatrics and integrative holistic medicine. Dr. Fuller also has a doctorate in physiology and understands the complex metabolic processes of the human body. This powerful combination of the pediatric, holistic and physiology disciplines places Dr. Fuller in a unique position to positively impact the health of children and young adults.
In her practice during the last ten years, Dr. Fuller has seen increasing numbers of children suffering from chronic conditions such as ADHD, allergies, chronic pain, autism and even traditionally adult diseases such as type 2 diabetes. Often, medication offers only partial relief while the root cause of these disorders remains undiagnosed. This has prompted her to learn how to identify the root cause of chronic illness, and use a holistic approach to correct underlying nutritional deficiencies and toxic accumulations to restore health.
Caring for the Whole Child
In assessing a patient, the integrative physician will inquire not only about health history and symptoms, but will also ask about diet, exercise, stress, home and school environment, and emotional well-being. A holistic pediatric treatment plan may include a nutrition plan, herbals, detoxification and perhaps antibiotics, designed to correct deficiencies and enhance the natural healing process. Dr. Fuller fully supports parents to make educated, informed, individual health care decisions for their families.
Dr. Fuller has authored a book, "Change 1 Thing! A Doctor's 12-Step Guide to Permanent Weight Loss, Disease Prevention and a Lifetime of Incredible Health". She says, "I love to empower people with information to help them improve their health, which was the stimulus behind writing my book."
The addition of a holistic pediatrician at NIHA fulfills a tremendous need in the Washington, D.C. area to offer holistic integrative medical care to babies, children and young adults.
Dr. Fuller is now accepting patients for well baby care, children and young adults to age 26.
About National Integrated Health Associates
National Integrated Health Associates, NIHA, is a leading integrative medicine and dental center serving the Washington D.C., Maryland, and Virginia metropolitan area. Integrative physicians, biological dentists and a team of holistic practitioners blend the best of traditional medicine and integrative medical therapies to help the body heal and achieve optimum wellness. http://www.nihadc.com