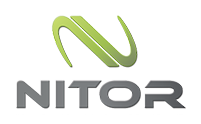 "We chose Nitor because their proven sourcing execution expertise will bring consistency and efficiency to our sourcing process."
Cleveland, OH (PRWEB) January 29, 2014
Today, Nitor announced its newest client within their Business Process Outsourcing (BPO) Practice. Nitor will be providing sourcing support for a Fortune 50 global automotive manufacturer including remote and scalable RFx event design, build, management, analysis and award for the client's North American operations.
"We chose Nitor because their proven sourcing execution expertise will bring consistency and efficiency to our sourcing process," said a procurement executive at the manufacturers North American headquarters. "Using the Nitor BPO team will also allow our internal procurement team to execute strategic projects and spend more time with our business units."
Nitor's BPO practice provides companies with a scalable and results-oriented workforce in five key areas: sourcing, supplier enablement, spend diagnostics, contract database, and technology administration. "We're very excited about this new BPO partnership," said Wendy Troeger, Nitor's BPO Practice Leader. "Our sourcing team will bring increased efficiency, responsiveness and category insight to this organization's complex sourcing needs."
About Nitor
Nitor is a Procurement Services company led by the most experienced team in the industry. Founded in 2003, Nitor has a dedicated focus on Spend Management and deep experience leading initiatives across the source-to-pay spectrum for Fortune 100 clients in all major verticals. For more information, please see http://www.nitorpartners.com.
###