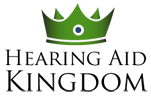 Rochester, NY (PRWEB) January 29, 2014
Whether it's with a traditional computer of a mobile phone, more and more people are searching online to find local professionals. As popularity has increased, so has the importance of having an effective online presence for local professionals. Audiology centers have been slower to adopt the movement as a lot of industries have, likely due to the elder demographic.
Between the gentrification of the first internet users and the more accessible nature of local companies online, hearing centers need to be online if they're going to continue to grow.
HearingAidKingdom.com is helping audiologists and hearing aid stores catch up to the modern world of marketing by providing detailed listings for hearing professionals. Even the hearing centers who already have websites can gain visibility by having a presence on a trusted content provider. Listings also rank in search engines, providing added visibility for users searching for a professional in their area - not just looking for a specific business.
Hearing aid centers and audiologists can provide their full business details, descriptions of services they provide, pricing, hours of operation, and even pictures. Users can contribute reviews to the business listings to help other visitors choose trusted professionals in their area.
Clint Hockney, manager of HearingAidKingdom.com, said "Online reviews are important, and it's difficult to tell which you can trust and which you can't anymore. We're dedicated to transparency when it comes to the reviews posted on our site."
HearingAidKingdom.com will offer both a free directory listing service and a paid service. Paid subscriptions will increase visibility and provide more detailed company information. Subscription type will not affect company ratings or reviews.
"This is supposed to be a resource for our users, first and foremost," continued Hockney. "With online yellow pages and local websites becoming increasingly poor in quality, we want to be able to provide a unique, unbiased service."
Listings will go online at the beginning of February.
For more information, e-mail info(at)hearingaidking(dot)com or visit http://www.HearingAidKingdom.com.