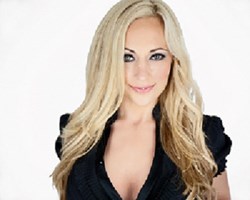 Lets get G+ community connected with Love. We want to be a part of your love story!
(PRWEB) February 05, 2014
Affinity Connections, North America's premier matchmaking service, announced today the launch of its "Affinity Dating & Matchmaking" networking community on Google Plus (G+), reaffirming the popularity of connections made online that can last a lifetime. The community page is a free and private resource for those who are single and looking for true love.
The G+ Affinity Dating and Matchmaking community launched to help serious relationship seekers connect with like-minded singles in Canada and the United States. Those interested in joining the private community can request to join where they can become involved with discussions and topics to meet others who have the same passions.
"Google Plus continues to grow in popularity and we believe 2014 is the year that singles will be able to find love through this social platform," says Tiffany Brown, CEO and Founder of Affinity Connections. "We created this community as a beneficial resource for anyone who's single and in search of finding that special someone; we want people to find and establish a lasting connection."
While the G+ community will be free, users will get a sneak peek at the tools and services Affinity Connections provides for their clients to find love. Users looking for love will benefit from the free advice from Affinity Connections and the dating community.
For their clients, the company provides professional coaching to empower them with real-world skills that are as robust as transformative, and help clients grow as individuals to achieve peak potential through a combination of expert consultancy and a nurturing environment.
As part of the program, Affinity Connection's clients learn to make positive changes by aligning their lifestyle with their relationship goals to attract healthy, wholesome relationships. Affinity Connection has an extensive portfolio of solutions including professional consultancy and coaching on health, wellness, balance, stability, personal development and communication skills.
"Most people don't realize finding love is so much more than just connecting with someone; it is developing a healthy relationship that will last the test of time," Brown says. "Only when we understand who we are on the inside and what makes us happy, can we begin to search for love and be truly happy with the results. It is ok if you need handholding, because past clients can tell you: true love is worth it."
For more information or to join the Affinity Dating & Matchmaking community on Google Plus, visit http://bit.ly/1jKtpK0 and click the "Join community" button. Members must have personal G+ profile to join.
About Affinity Connections
Affinity Connections is a specialized matchmaking agency that represents men and women searching for their perfect match. Singles often have lives fulfilled with friends, family, career and travel, yet are still missing a successful and fulfilling love life. Both men and women are motivated to find a partner but may need the highest level of personal attention to find and develop a relationship with the right one.
Affinity Connections recruits candidates specifically for their clients by attending local events, social networks, hosting parties and meeting with referrals to find quality matches. This approach to matchmaking is very personalized and creates the best match possible. To get started clients must fill out a confidential profile.
To learn more about the potential love life that is in store, visit [http://www.affinityconnections.com or visit them on Facebook and Twitter. Affinity Connections operates out of the Vancouver, BC area but works with clients all over Canada and the United States.