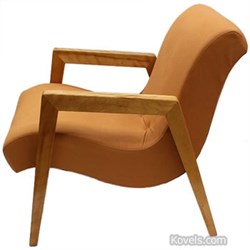 Cleveland, OH (PRWEB) January 30, 2014
What are the most popular collectibles? Those that cost the most? Those that are in the headlines the most? Or those that are interesting enough to make someone search the Internet for information? Kovels.com examined their most searched-for items of 2013 and took a look back to a Top 20 list from 2001.
In 2013, antiques enthusiasts were busy researching: (1) China, (2) Book, (3) Bottle, (4) Lamp, (5) Doll, (6) Toy, (7) Milk Glass, (8) Cookie Jar, (9) Occupied Japan, (10) Fenton, (11) Carnival Glass, (12) Pottery, (13) Furniture, (14) Roseville, (15) Vase, (16) Depression Glass, (17) Plate, (18) Limoges, (19) Coca-Cola, (20) Delft.
The Top 20 searches of 2001: (1) China, (2) Dinnerware, (3) Furniture, (4) Book, (5) Doll, (6) Figurine, (7) Carnival glass, (8) Plate, (9) Toy, (10) Bottle, (11) Roseville, (12) Glass, (13) Porcelain, (14) Avon, (15) Cookie Jar, (16) Depression Glass, (17) Hummel, (18) Vase, (19) Lamp, (20) Clock.

China is on top of both lists, referring to both the country of China and the type of ceramic.
Other categories that show up on both 2001 and 2013 lists show top collector interest in books, bottles, Carnival glass, cookie jars, Depression glass, dolls, furniture, lamps, plates, Roseville, toys and vases.
Coca-Cola, Delft, Fenton, Limoges, milk glass, Occupied Japan and pottery were not mentioned in 2001, but are popular today.
Collectibles favored in 2001 but less popular in 2013 are Avon, clocks, dinnerware, figurines, glass, Hummels, and porcelain.
Experts agree that there has been new interest the past 12 years in advertising collectibles; 1950s furniture, as well as Scandinavian and Italian furniture; art pottery, with renewed interest in Roseville; and mid-twentieth century accessories, like modern silver from Mexico, the U. S., and Denmark. There's also huge interest now in costume jewelry, vintage toys and things made of iron like doorstops and bottle openers. Sports memorabilia like baseball cards have less collector interest. So have Royal Doulton figurines and much antique wooden "brown" furniture. Interest has changed from Currier and Ives prints from the 1800s to photographs. And there is a group of enthusiastic technology collectors who want everything from old electric fans and typewriters to early computers and TV sets.
Collectors who subscribe to Kovels.com can learn more about what's hot, identifying features, marks and prices. Kovels.com and "Kovels' Antiques and Collectibles Price Guide" list thousands of collectibles in hundreds of categories that are described, edited, priced and pictured.
Terry Kovel is America's foremost authority on antiques and collectibles. She is the well-known columnist and author of more than 100 books on antiques and collecting. With her daughter, Kim Kovel, she co-authors the best-selling annual "Kovels Antiques and Collectibles Price Guide." Both Terry and Kim are collectors. They will discuss antiques and collectibles topics with accredited media. Photographs are available. Contact pr(at)kovels.com.
About Kovels.com
Kovels.com, created by Terry Kovel and Kim Kovel, provides collectors and researchers with up-to-date and accurate information on antiques and collectibles. Kovels' Antiques was founded in 1953 by Terry Kovel and her late husband, Ralph. Since then, Kovels' Antiques has published some of America's most popular books and articles about antiques, including the best-selling "Kovels' Antiques and Collectibles Price Guide," now in its 46th edition. The Kovels' website, online since 1998, offers 900,000 free prices and includes a free weekly email, "Kovels Komments." It give readers a bird's-eye view of the market through the latest news, auction reports, a Marks Dictionary, readers' questions with Kovels' answers and much more.
Contact Information:
Liz Lillis
216.752.2252
Pr(at)kovels(dot)com