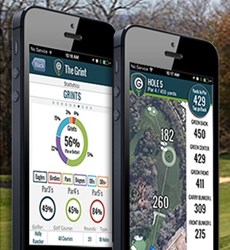 Golf GPS, Free USGA Golf Handicaps and now... Tee Times
Miami, FL (PRWEB) January 30, 2014
TheGrint Golf GPS app and USGA Golf Handicap Tracker continues to expand its offering by including a functionality in the app that will allow its members to reserve Tee Times through the GolfNow network of more than 5,000 golf courses in the US and the World.
Since its launch in 2013, TheGrint App has been mainly focused in the USGA Compliant Golf Handicap Tracker. In August 2013, TheGrint added the GPS rangefinder feature. Now, it is announcing that Tee Times will also be distributed using TheGrint App.
TheGrint Website started selling tee times during 2013. However, most of its traffic is mobile through the iPhone and Android apps. So this change will benefit a lot of its current members by giving them faster access to tee times.
The company has not announced yet the exact date when this feature will be released.
To get more information write directly to contactus(at)thegrint(dot)com.