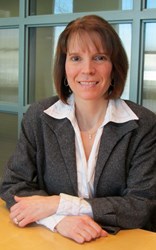 Ann's dedication, leadership and financial experience will be a strong complement to our executive team and will be invaluable as we continue to drive our strategic and financial business goals. - John Teevan, President and CEO, Home Care Medical
New Berlin, Wisconsin (PRWEB) January 29, 2014
Home Care Medical, Inc. one of Wisconsin's largest and most respected providers of home medical equipment and supplies; rehab technology; respiratory care; and home infusion and specialized nutrition, is pleased to announce the promotion of Ann Fabry to Chief Financial Officer and Vice President of Finance and Operations.
In this position, Fabry's responsibilities include:

Oversee the Supply Team, which includes Finance, Purchasing and Operations.
Ensure financial stability through effective management of the inventory, delivery and collection practices of Home Care Medical's services and supplies.
Seek out new product and vendor opportunities and identify potential business partnerships.
Advise Home Care Medical leadership with the financial tools necessary to facilitate sound business decisions.
Guide the Company in strategic planning and forecasting with a constant eye on future business opportunities.
"Home Care Medical is pleased to have Ann as our new CFO," explains John Teevan, President and CEO, Home Care Medical, Inc. "Ann's dedication, leadership and financial experience will be a strong complement to our executive team and will be invaluable as we continue to drive our strategic and financial business goals as we enter our 40th year of service in Southeastern Wisconsin."
Hired as Manager of Finance and promoted to Director in 2010, Fabry has been with Home Care Medical since 2002. Her prior work experience includes Supervisor of Financial Reporting at Compcare Health Services in Milwaukee, Wisconsin. Fabry is a graduate of UW-Oshkosh and is a Certified Public Accountant. Since 2004, Fabry has also been a volunteer with Interfaith Caregivers of Washington County.
About Home Care Medical, Inc.
Serving Southeastern Wisconsin since 1974, Home Care Medical, Inc. provides home infusion, enteral nutrition and hospice care; rehab technology; respiratory care; home medical equipment and supplies; and bracing and compression garments. In addition to the Corporate Headquarters located at 5665 South Westridge Drive in New Berlin, Wisconsin, Home Care Medical, Inc. has three retail store locations at 4818 South 76th Street in Milwaukee, Wisconsin; 2922 South Business Drive in Sheboygan, Wisconsin; and 1709 South 18th Avenue in West Bend, Wisconsin. Home Care Medical, Inc. is the WAMES (Wisconsin Association of Medical Equipment Services) HME Provider of the Year award recipient in 2013 and 2012. Accredited by the Joint Commission and an active member of WAMES, the MedGroup and AAHomecare, Home Care Medical's mission is to enhance the lives of those we serve.
For more information, please visit:
Website: http://www.homecaremedical.com
Facebook: http://www.facebook.com/homecaremedical
Twitter: http://www.twitter.com/HCM_Wisconsin