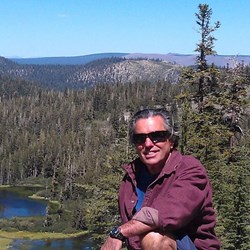 determine wine preferences and then visit the appellation that produces it.
Napa Valley, CA (PRWEB) February 04, 2014
Napa Valley is one of the best wine growing regions in the world. The climate, geography and geology all work together to produce world class wines of every variety. So, which regions should one visit? There are so many wineries to visit, where to start? According to the Tour Vin, Napa Valley concierge, "one way to take the guess work out of the equation is by determining wine preferences and then visiting the appellation that produces it."
Within Napa Valley there are 16 different growing regions that possess characteristics that have been granted their own American Viticultural Area (AVA or Appellation). Actually Napa Valley is an appellation and there are 16 sub appellations. Grape growers match grape varieties with growing regions that are best suited to grow them. Each appellation has a distinct microclimate (wind, sun, rain, temperature and terrain (valley, hill, soil). Each of these affects each grape varietal in a different way "producing characteristics that are essentially due to the geographical environment in which they are produced" .
1. Napa Valley- Encompasses the following sub appellations incorporating some of the best characteristics known to man for producing world class wine.
2. Atlas Peak-High elevation, volcanic soil, mountainous. Best grapes to grow: Chardonnay, Cabernet Sauvignon
3. Calistoga-High daytime temps, cool at night. Cabernet Sauvignon, Syrah, Zinfandel
4. Carneros-Wind, fog, Chardonnay, Pinot Noir
5. Chiles Valley-No wind or fog. Hot weather ripens fruit faster produces higher alcohol. Cabernet and Zinfandel
6. Coombsville- The latest region to be designated as an AVA. Warm during the day, cool at night. Cabernet Sauvignon, Merlot
7. Diamond Mountain-Rocky soil, no wind, a lot of sun. Cabernet Sauvignon, Cab Franc, Zinfandel
8. Howell Mountain-Mountainous, fog, not very hot, rocky soil, vines strain to get water. Cabernet, Merlot, Zinfandel, Chardonnay, Cab Franc
9. Mount Veeder-Steep slopes, a lot of sun. Cabernet, Zinfandel, Merlot and Chardonnay.
10. Oak Knoll-Cool, wind, fog, slower growing vines. Chardonnay
11. Oakville-Flat terrain, good drainage, good sun, cooling breezes. Bordeaux grapes
12. Rutherford- The valley floor, sand and gravel, warm in the day, cool at night. Bordeaux grapes, Zinfandel
13. Spring Mountain -About 2000 feet above the Valley, temps are moderate. Chardonnay, Cabernet Sauvignon, Merlot, Cab Franc
14. St. Helena -Flat terrain, cooling winds, Cabernet Sauvignon, Cabernet Franc, Syrah, Merlot, Zinfandel, Chardonnay
15. Stags Leap-A mixture of soils--volcanic, clay nestled in the foothills. Cabernet Sauvignon, Merlot, Sauvignon Blanc, Chardonnay
16. Wild Horse-Though an appellation, wines are not yet produced here in any significant quantity.
17. Yountville- Cool. Cabernet Sauvignon, Merlot.
So when planning a napa valley vacation start from the ground up, literally! The wine that one drinks is ultimately determined by a variety of factors including the soil. Choose an appellation based on taste to have an eye opening experience. Tour Vin suggests "trying different wineries in different AVAs based on individual personal preferences."