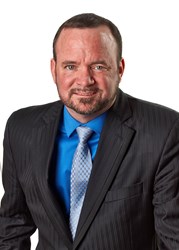 New York, NY (PRWEB) January 30, 2014
Robert "Robb" D. Pair has been selected for the highest honor the Manhattan Association of REALTORS® (MANAR) can bestow upon any of its members. For the second time in less than 5 years, Pair has been named the MANAR REALTOR® of the year. This is a title presented annually to a member who has made significant contributions of time and service to the Association, the members of MANAR, the real estate industry and the community.
Pair has long been active in the MANAR community, having served as the President of the Association this past year (2013) as well as having served as the 2011 and 2012 Vice President of MANAR. He was also president of the Manhattan MLS (Multiple Listings Service) for the 2010 and 2011 terms. He has helped improve the REALTOR® industry and image by representing MANAR at many conventions, having recently returned from NAR's (National Association of REALTORS®) "Rise to New Heights" convention in San Francisco in November 2013 where over 20,000 industry-leading REALTORS® gathered to... Robb also met with members of Congress in Washington, D.C. to discuss industry related trends, topics, challenges and legislation on behalf of MANAR in May 2013 at NAR's midyear legislative meetings and trade expo.
The Association CEO of MANAR, Sandy Krueger, says of Pair, "Robb has been a tireless worker for many years in support of MANAR and the Manhattan MLS. He has done this while building an impressive real estate group, Harlem Lofts, Inc., a premier real estate brokerage firm in Harlem."
Pair will be recognized with this award on January 30, 2014 at MANAR's 2014 Installation of Officers Cocktail Reception at ENDURO Restaurant in Manhattan and again at the 2014 NYSAR (Mid-Winter Business Meetings held in Albany, February 10-13, 2014.
ABOUT ROBB PAIR
As President and Founder of Harlem Lofts, Inc., Robb possesses 30 years of experience as a successful real estate developer and broker, and expertise in sales marketing. He is a licensed Real Estate Broker in New York, North Carolina, and Virginia, and a licensed contractor in New York. He combines an uncanny ability and unique passion for connecting buyers and sellers with an unsurpassed knowledge of the Harlem, NY real estate market. Since 2001, Robb has lived in a Harlem brownstone that was developed by his firm. He and his wife are raising their four boys in Harlem and he is committed to ensuring its future growth.
ABOUT HARLEM LOFTS, INC.
Harlem Lofts, Inc. was established in 1999 with the specific vision of developing Harlem townhouses into convertible loft style spaces. In 2013, the company spun off two affiliates: Harlem Property Management, Inc. and Harlem Property Re+Development, Inc. which were historically part of Harlem Lofts, Inc. These two companies specialize in and focus on property management and property re+development respectively while Harlem Lofts, Inc. remains focused on being the premier real estate brokerage in Harlem. All three companies combined specialize in assisting homeowners and investors to take full advantage of the real estate opportunities in Harlem.