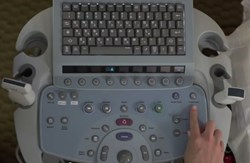 "These training videos provide a great resource for all users of the ZONARE z.one ultra sp machine." - Brad Hummel
San Francisco, CA (PRWEB) January 30, 2014
Today Mint Medical Education announced ultrasound user knobology training for the ZONARE z.one ultra sp ultrasound system. The online training resource is designed for physicians, sonographers, and other allied health professionals using the ZONARE z.one ultra sp. The online training covers all the basics – from quick start to complete system set up, keyboard philosophy and reporting as well as FAQ's.
"We have worked with ZONARE's ultrasound machines for several years in our vascular ultrasound services business. These training videos provide a great resource for all users of the ZONARE z.one ultra sp machine," said Brad Hummel, CEO of Mint Medical. "It's an ideal supplement to traditional training provided by ZONARE application specialists."
This ZONARE knobology training video series is the latest release by Mint Medical Education through its Moodle Learning Management System – designed to provide anytime, anywhere access to medical professionals in need of ultrasound training and education.
Visit the Resource Center page (http://www.mintmedicaleducation.com/resource-center/) on the Mint Medical Education website to access this and other technology training and medical education videos.
About Mint Medical
Mint Medical is a San Francisco-based provider of imaging services, training, and education. Its business unit Mint Medical Education provides medical professionals with hands-on ultrasound training and performance improvement services. Mint Medical is growing along with the rapid expansion of ultrasound technology applications, innovating in both online and in-person continuing medical education.