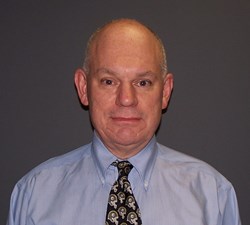 Pittsburgh, PA (PRWEB) January 28, 2014
Periodontist Michael Stypula, D.D.S, M.D.S. offers gum disease treatment to correct gum recession and other gum disease symptoms. With the start of a New Year, patients resolving to get treatment for receding gums and improve oral health can visit Dr. Stypula for cosmetic and health benefits. With treatment alternatives available today, Dr. Stypula shows his patients how they can save their teeth and improve overall heath, often in just one visit.
Gum grafting also has cosmetic benefits because it helps cover root exposure around the teeth. Dr. Stypula offers many different types of grafts to correct receding gums and encourages patients to make an appointment this year for a consultation.
For patients who are experiencing minimal gum recession, prompt treatment of gum disease can make a huge difference in oral health and overall body health. The warning signs of gum disease that can lead to receding gums include symptoms such as bleeding gums, bad breath and loose teeth. Patients experiencing gum bleeding when brushing and flossing should seek gum disease treatment.
The majority of tooth loss in adults is linked to untreated gum disease and gum recession. Proper oral health maintenance, including daily brushing, flossing, and regular dental visits, can help to avoid the risks of receding gums that can lead to tooth loss, bone loss and other serious health risks.
Contact Dr. Stypula at (412) 348-8833 to learn more about the facts and dangers of gum recession. For more details about how the health risks of receding gums and untreated gum disease go beyond the mouth visit http://www.pittsburgh-periodontist.com today.
About the Doctor
Dr. Michael Stypula is a periodontist offering patients personalized dental care in Pittsburgh, Pennsylvania. Dr. Michael Stypula graduated from St. Bonaventure University and received a BS in Biology. He then attended Temple University School of Dentistry, where he was awarded his Doctor of Dental Science (D.D.S.) degree. At the University of Pittsburgh, School of Dental Medicine Dr. Stypula received his training in periodontics and implants and earned his degree of M.D.S. Dr. Stypula is part of one percent of dental professionals providing the LANAP FDA cleared laser procedure for gum disease treatment. His practice is dedicated to oral health. To learn more about their dental services, please visit http://www.pittsburgh-periodontist.com and call (412) 348-8833.