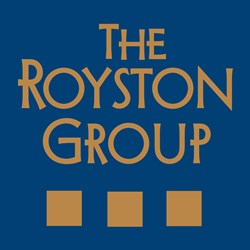 The market for long-term term, high-quality, single tenant properties with rent increases and in a great location is extremely active. Pricing becomes secondary today if the investment meets these requirements
Los Angeles, CA (PRWEB) January 30, 2014
Today The Royston Group has closed the sale of a freestanding restaurant building leased to Chick-Fil-A for 15 years. The 4,876 square foot building sits on 1.2 acres and is 100% leased to Chick-Fil-A on an absolute triple net lease basis.
Greg Cortese represented the seller, a local developer and the buyer, a family investment firm. The transaction was all cash.
The market for long-term term, high-quality, single tenant properties with rent increases and in a great location is extremely active. Pricing becomes secondary today if the investment meets these requirements. Demand is still very high for these quality investments." said President Greg Cortese.
Greg Cortese, President of The Royston Group and Rob Sutton, Vice President, specialize in the sale of single tenant net lease properties. The Royston Group is a privately held commercial real estate investment firm, founded in 1992. It provides services for a multitude of net lease commercial property types including office, industrial, retail and medical. The company serves an array of clients including high-net worth individuals, developers of office, industrial and retail properties, institutional REITs and pension funds. The firm has completed over $1.2 billion in real estate sales since its inception. More information on the firm can be found at http://www.theroystongroup.com.