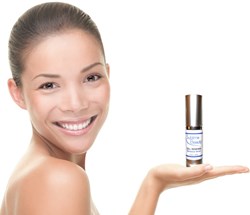 The high-end serum contains growth factors to work at the cellular level for results, says Sublime Beauty®.
St. Petersburg, FL (PRWEB) January 31, 2014
This week, Sublime Beauty® launches its newest serum, a high-end scientific formulation that works at the cellular level for results.
"Cell Renewal | Fibroblast Serum" contains revolutionary and highly pure growth factors.
"The fibroblasts in our skin tell collagen to produce," says Kathy Heshelow, founder of Sublime Beauty®. "Human Fibroblast Conditioned Media, a key ingredient which contains growth factors, flips the switch on collagen."
Loss of collagen occurs each year and this increases as we age. Replacing collagen, or stepping back up its production, is key to smooth and younger skin. Growth factors are among the most powerful and cutting-edge topical applications available.
Access to the six-page report about the serum and ingredients is found here. For those who explore the subject and wish to purchase, the company offers a very limited-time 50% off with coupon FIBROB50, used at Amazon checkout.
All Sublime Beauty® products are available on Amazon, and a new Sublime Beauty® Amazon Webstore is launching this week as well (Amazon Prime member benefits).