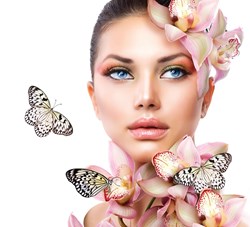 Our clients will love the warm, professional atmosphere.
Syosset, New York (PRWEB) January 29, 2014
Relaxation and Transformation Spa, also known affectionately as R.A.T.S., has announced that they will now be offering their Cavi-Lipo Cellulite Reduction Services and stress reduction services out of Berry Hill Wellness, Syosset, Long Island. Berry Hill Wellness. Berry Hill Wellness offers chiropractic services, acupuncture, laser aesthetic treatments and massage therapy.
Berry Hill Wellness always provides clients with a professional, personal and positive experience. This is a perfect fit with the type of service R.A.T.S. offers as well. "We are very excited about this collaboration," says Marla Kaplan-Pelle, Director of Relaxation and Transformation Spa Ltd, "Syosset is a beautiful town. This new location is conveniently located and I'm sure our clients will love the warm, professional atmosphere." Kaplan-Pelle continues," The staff at Berry Hill Wellness have been very welcoming. This relationship will benefit all!"
R.A.T.S. offers an Advanced Concept Cellulite Reduction Program in addition to other services. Cavi-Lipo is one of the most advanced and efficient systems using Ultrasound Lipo Cavitation to breakdown fat cells. Ultrasound cavitation is safe and emits a frequency that only affects lipocytes and no other cells in the body. Areas targeted include the stomach, waist, hips, love handles, bra rolls, thighs, buttocks, upper arms and inner knees. Women of all ages and sizes have benefited from the ACCRP offered at Relaxation and Transformation. Reducing cellulite before celebrating weddings, vacations, parties, etc. is quite common. Reducing stress is always appreciated as well.
R.A.T.S. is a spin out company of Hands On HealthCare Massage Therapy, P.C. located in Commack, NY. Other locations are expected to open this year throughout Nassau and Suffolk Counties. Services and hours vary from location to location. In addition to the Advanced Concept Cellulite Reduction Program, services may include Advanced Medical Massage, Pre-Natal and Post-Natal Massage, Sports Massage, Trigger Point Therapy, Myofascial Release, Manual Lymph Drainage and more. Spa Services may include facials, skincare and body treatments. Licensed Massage Therapists and Estheticians provide clients with the ultimate experience in attention, service and care.
Relaxation And Transformation Spa, Ltd.
Marla Kaplan-Pelle, Licensed Massage Therapist, Certified Lymphatic Therapist, Director
210 Commack Road, Commack, NY 11725
631.543.4263 (4BOD)