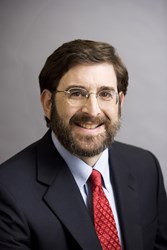 ...we are honored that this report has been recognized at such a high level.
Seattle, WA (PRWEB) January 30, 2014
Qualis Health's 2011-2012 Report to the Community has won a gold MarCom award in print design. The Report to the Community features the company's work in healthcare quality improvement, patient-centered medical home and health information technology consulting, and care management projects. The honor was bestowed by industry experts who based their decision on work showing a high standard of excellence that serves as a benchmark for the industry.
"As an organization, Qualis Health's mission is to generate, apply and disseminate knowledge to improve the quality of healthcare delivery and health outcomes," says Jonathan Sugarman, MD, MPH, CEO of Qualis Health. "Our Report to the Community highlights some of our most meaningful population healthcare projects focused on improving care delivery and patient outcomes and we are honored that this report has been recognized at such a high level."
The MarCom competition is considered one of the largest of its kind in the world with winners ranging in size from individual communicators to media conglomerates and Fortune 500 companies.
About Qualis Health
Qualis Health is a national leader in improving care delivery and patient outcomes, working with clients throughout the public and private sector to advance the quality, efficiency and value of healthcare for millions of Americans every day. We deliver solutions to ensure that our partners transform the care they provide, with a focus on process improvement, care management and effective use of health information technology. For more information, visit http://www.qualishealth.org.
# # #