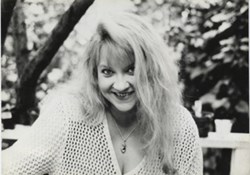 (PRWEB) January 29, 2014
Publishers Roundtable!
Join Book Promotion Forum members for lunch and an exciting conversation about the state of Bay Area publishing and what the future might hold. Hear publishers share how the shifting industry landscape has changed their business models.
As the emphasis moves from a business/sales and marketing model to a business-to-consumer sales model, what changes about the manuscript's journey to the bookstore shelf? Who are the gatekeepers? What are the trends? What's the ripple effect of the Random House/Penguin merger and Amazon's rise within the industry? Take a peek behind the curtain as these publishers discuss the next chapter in the book industry's future.
VENUE
January 30th, 12-2pm
Hotel Rex
562 Sutter Street (BART: Powell)
San Francisco, CA 94102 • (415)433-4434
RSVP here
About panelist Brenda Knight:
Brenda Knight, Publisher of Book Imprints at Cleis Press and Viva Editions, is a publishing veteran who started her career working with major authors like Huston Smith, Paolo Coehlo, and Melody Beattie at Harper Collins. She moved on to more personal projects at Conari Press, where she helped shape The Book of Awakening, which became Oprah's "Favorite Thing" and a New York Times bestseller. In 2008 Brenda joined Cleis Press as Associate Publisher and Sales Manager. Not long after her arrival, Brenda launched imprint Viva Editions, and her work at Cleis Press and Viva Editions has resulted in unprecedented sales. She is also the author of the recent bestseller The Grateful Table, which is available as an audiobook.