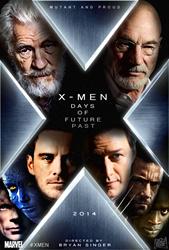 Quite frankly, some of the modeling and texturing from these students is better than some industry stuff that I've seen.
Vancouver, BC (PRWEB) January 31, 2014
Vancouver computer animation school Think Tank Training Centre is excited to announce that two of its recent graduates (Emily Luk and Arista Jemie Soh) have both been hired as texture artists by Prime Focus World, a visual effects, 3D conversion and animation company with offices all over the globe.
The Foundry's cutting-edge 3D paint tool MARI, gives users a fluid way to paint directly onto 3D models. It was originally developed during the production of James Cameron's Avatar. At Think Tank, the course featuring this innovative software is taught by high-profile instructor Chris Nichols, who is also a senior texture artist at Digital Domain. His texture painting will be featured in X-Men: Days of Future Past, and can also be viewed in Jack the Giant Slayer and Thor. The graduate artists were mentored by Justin Holt, Lead Texture Painter at Image Engine, who did texturing for recent films Rango, R.I.P.D. and Elysium.
"Quite frankly, some of the modeling and texturing from these students is better than some industry stuff that I've seen," said Holt. Think Tanks up-to-date industry-relevant curriculum, commitment to its students, and high profile instructors, ensure a strong reputation of future placement for its graduates at prestigious organizations like Prime Focus World.
Thousands of schools offer specialized programs in computer animation, but Think Tank sets itself apart for many reasons. Not only do they offer high profile instructors who work in the field they teach, but they also receive program advice from Vancouver's top film and game studios. Combine this with a small class size of twelve students, dedicated work stations, and equipment/software exceeding industry standards; you get one of the best CG Schools in the world. To read more about the Think Tank Advantage, please visit http://www.tttc.ca/the-thinktank-advantage.
About Think Tank Training Centre:
Founded in 2005 and located in beautiful Vancouver, BC, Think Tank Training Centre specializes in the latest software, techniques, and technologies in order to cater to the needs of the film, television and video game industries both locally and worldwide. Computer animation training has become a popular choice with CG schools around the world turning out hundreds of grads per year. In order to be successful as an animation school graduate, students must be exceptional. Think Tank is dedicated to providing cutting-edge relevant, current, and effective training that will ensure a realistic opportunity for industry employment.