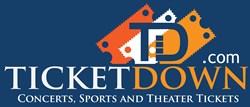 Washington, DC (PRWEB) January 28, 2014
The Piano Man Billy Joel is still wowing fans around the world with live concerts. Joel has added a stop at Nationals Park in Washington, DC on Saturday, July 26th to his 2014 headlining tour.
The rock and roll legend that hasn't released an album with new music in more than 20 years is back at touring again, giving fans in select cities around the United States a chance to see him perform live again. This man is known as the "Piano Man," and is none other than Billy Joel. The native of the Bronx, Joel has been selling out dates for his residency at Madison Square Garden in New York City in record numbers – which just opened this week – and will be taking his show to the Nationals Park in Washington, D.C. later this summer.
Aside from his residency at the World's Most Famous Arena, Joel has announced several dates at other venues in the United States including iconic baseball park Wrigley Field in Chicago, Ill., MGM Grand Garden Arena in Las Vegas, Nev., Citizens Bank Park in Philadelphia, Pa., the stadium for the Philadelphia Phillies and of course, Nationals Park. The latter venue will host Joel on July 26. The Washington Nationals of Major League Baseball use the facility as their home park and have since it opened in 2008. It can seat more than 41,000 fans during a baseball game and could see that many fans head to the nation's capital when he makes a rare stop.
Joel broke into the music business in a big way in 1973 with his first single, "Piano Man." That song never reached the top of the charts in the United States, but it set Joel on the course he is on now – one of the greatest rock and roll superstars of all time. Many consider the 64-year-old one of the top five musical acts of all time and the numbers tell an amazing story about his career. He has sold more than 150 million records worldwide, which has helped him become the third best-selling solo artist in the United States and the sixth highest selling recording artist overall in the world.
If his debut show at MSG is any indication of what songs fans will hear live, they will surely be going home happy. Aside from his debut single, fans will possibly get to hear "New York State of Mind," "She's Always a Woman," and "Allentown," while also including songs only his most beloved fans know every word to like "Where's the Orchestra," and "Summer, Highland Falls." Other songs fans may hope to hear the legendary performer sing with his piano stationed in front of him include "The River of Dreams," "We Didn't Start the Fire," "Uptown Girl," and "Tell her About it."
Fans can catch the 23-time Grammy Award winner live at Nationals Park on 7/26/14. Shows have been selling out quickly during his residency at MSG and this could be an indication of how quickly the tickets will go for Joel's show at Nationals Park. Ticket Down is offering their exclusive customer appreciation discount code BILLYJOEL for special savings on Billy Joel Nationals Park Tickets.