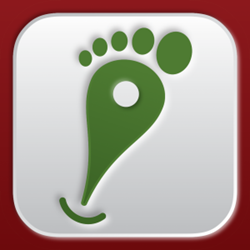 Foot Traffic helps retailers drive customers in their door.
Bloomfield Hills, MI (PRWEB) January 30, 2014
Two of retails biggest problems are getting customers in the door and moving obsolete or overstock merchandise. Retailers own websites and competition from online only retailers have drawn traffic away from their local stores. And when holiday sales don't hit forecasted levels the retailer is left with overstock and obsolete merchandise that needs to be moved at deep discounts.
FansRave® has introduced Foot Traffic, an iPad/iPhone application that is a simple and easy solution to these problems. Using Foot Traffic retailers take a picture of the closeout items and instantly upload the deal to the FansRave® deal site. Customers are immediately notified about these limited time closeout deals that are available only at their local retail store.
"Nothing gets customers in the door like a great deal," said Dave Gonynor CEO of FansRave®. "By using the merchandise the retailer needs to move out, the retailer can quickly create great deals and drive customers in their door."
Foot Traffic works in conjunction with FansRave®, a website (https://fansrave.com) that makes it easy for friends, family and co-workers to share local coupons and deals at their favorite restaurant and retail locations.
Using the Foot Traffic iPad/iPhone application the retailer simply takes a picture of the product, describes the deal, provides an expiration date and then saves the deal to their FansRave® business account. Customers access the deals by visiting the retailers profile on the FansRave® website or smartphone application.
"Foot Traffic allows retailers to make instant decisions at a local store level on product that needs to be moved," Gonynor continues. "With Foot Traffic it only takes a few minutes after deciding what products the retailer wants to promote to notifying local customers about the deals."
The retailer does not need to install any wireless hardware or POS equipment to support Foot Traffic. Customers that follow their favorite retailers can get immediate email notifications about these special offers and can access the deals on the FansRave® website or smartphone applications.
Retailers interested in more details about Foot Traffic and FansRave® should email business_accounts(at)fansrave(dot)com.
ABOUT FansRave®
FansRave® is based in Bloomfield Hills, MI. FansRave® makes it easy for shoppers to save, organize and share deals from their favorite retail and restaurant locations. Business accounts have built-in special features that allow them to control the deals they post on FansRave®. Email business_accounts(at)fansrave(dot)com for more details.