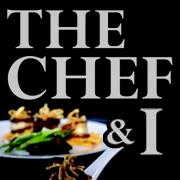 If you're looking for something different, this is it.
Nashville, TN (PRWEB) January 30, 2014
With a successful first year behind them, The Chef and I share what made 2013 such a fortunate year and the many plans ahead for this booming culinary company.
The growth of The Chef and I's catering division provided the platform for owners Chris and Erica Rains to open the fusion restaurant and interactive culinary center on January 1, 2013.
"Everyone took a leap of faith with us," says co-owner, Erica Rains. "It's been an amazing ride. We've grown so much."
Rains credits local networking, the support of the non-profit community and an organic and comprehensive marketing plan to their accomplishments. With the Chef and I's catering division a go-to for Nashville's key industries, such as music and healthcare, the restaurant has also become a favorite for local musicians and corporate clients.
"Between the catering sector and restaurant, The Chef and I is positioned to provide for everyone from a bride-to-be to a rock and roll fame inductee," Rains says proudly, with a casual mention of one of their recent celebrity guests.
With Music City's culinary scene on the rise, The Chef and I easily creates a dining experience much different from their competitors. The fusion restaurant hosts cooking competitions, such as The Taste Bud Challenge, perfect for team-building events or just a fun night out. Their show kitchen also actively engages their customers with the chefs.
Growth is the major component for The Chef and I's 2014 plans. Rains hopes to ramp up the culinary challenges by creating more team-building and interactive activities, as well as growth in their catering divisions and their team. There are talks of a TV show and research for another location in a coastal city.
In the meantime, The Chef and I maintains their oath to provide the ultimate dining experience. Now taking reservations for Valentine's Day, Rains promises that couples will get much more than just dinner.
"If you're looking for something different, this is it," she says, "what we have in store for Valentine's Day is romantic and playful in a rich culinary environment."
To make your reservations, please call (615) 730-8496 or visit thechefandicatering.com.