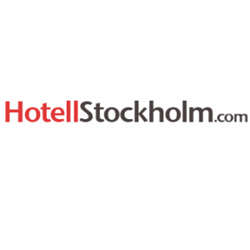 Get a unique insight into the world of hotel prices and quality for money with the new widget from Hotell Stockholm, recommends developer Marcus Edvardsen.
Stockholm (PRWEB) January 31, 2014
Hotell Stockholm is thrilled to introduce a new and improved widget allowing users to showcase hotels offering real value for money. The widget updates itself automatically daily with new deals or any exclusive hotel offers.
The primary function of the widget is showing hotels in Stockholm offering the best rating for money. Users gets detailed information about the hotel rooms and the opportunity to book online. Visitors are also given the option to look at more hotels if the five hotels listed do not match their criteria.
The widget itself is in a list format and includes the name of the hotel, star rating, price and a score rating along with a picture on the left hand side of the hotel. The design is very simplistic making it as easy as possible to look at the hotels and find the relevant information quickly and efficiently. See example here.
The widget can easily be placed onto someone's website or blog by simply copying and pasting the html code into the most relevant area on the website.
People have already tested out the widget and found it to be very useful. Visit HotellStockholm.com for a list of all the latest available hotel widgets.
HotellStockholm.com has been established as one of the leading Scandinavian hotel comparison sites since 2006. Visitors can learn more about various districts in Stockholm and book hotels in the Swedish capital with the guaranteed lowest price. Hotell Stockholm allows searching for hotels based on stars, price and district. All customizable widgets can be implemented in minutes.